Two Ex-Lawmakers Join APC From PDP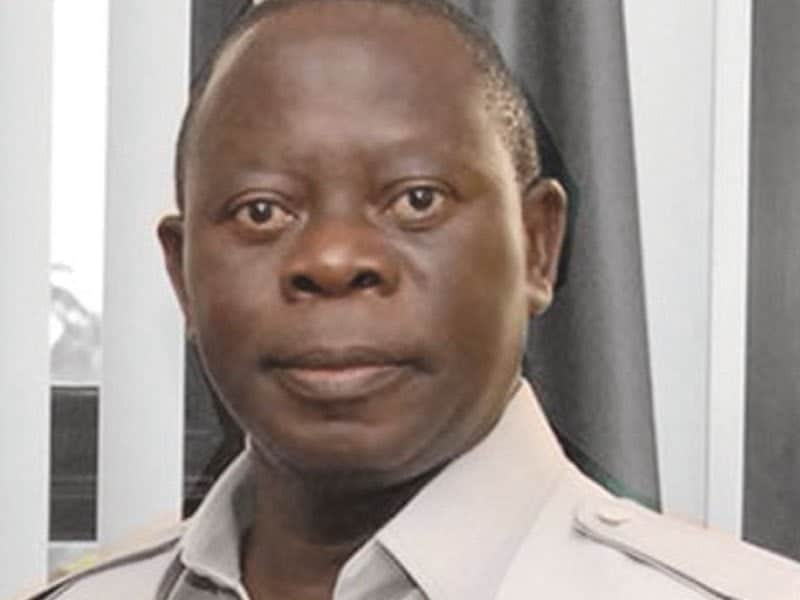 The National Chairman of All Progressives Congress (APC), Adams Oshiomhole has received two ex-members of House of Representatives, who left the People Democratic Party (PDP) for APC in Akwa Ibom, on Saturday.
Messrs Bassey Etim and Esio Okwong, represented Uyo and Oron Federal Constituencies at the National Assembly between 2003 and 2007.
Oshiomhole welcomed about 2000 new members from the PDP during the inauguration of the party secretariat in Akwa Ibom,Uyo.
Mr Hillary Eta, the National Vice Chairman, South South of the party who represented the National Chairman, assured the new party faithful that they would not be discriminated against in any way.
He urged them to join the old members of the party and work to ensure that APC was victorious in the forthcoming 2019 general elections.
"You are all welcome to our great party. You will enjoy all rights and privileges as members of this party.
"You are expected to use your wealth of experience to ensure the success of All Progressives Congress come 2019,'' he said.
Etim, who spoke on behalf of the defectors, said that he was happy to join the party of progressives.
Etim, who contested for Akwa Ibom North East Senatorial seat under the PDP in 2015 general elections, said that they would work hard to enthrone APC in the state and ensure the victory of President Muhammadu Buhari in 2019.
"I am very happy to join the party of progressives today. We have over 2000 of our members who are coming with us to join the progressives. They were all members of the PDP in the state.
"We will ensure that the party will not only win, but they will sweep the state come 2019,'' Etim said.
Earlier, former Sen. James Akpanudoedeghe had moved a motion seconded by Mr Nsima Ekere, the Managing Director and Chief Executive Officer of the Niger Delta Development Commission, that the Secretariat along Ikot Ekpene Road be inaugurated and used as the state party secretariat.
Speaking before moving the motion, Ekere said that the secretariat was significant, recalling that in 1998 the same secretariat was used by patriotic Akwa Ibom indigenes to install the government in May 1999.
Download NAIJA NEWS app: