APC: Dogara Says Justice And Equity Will Silence Divisions In The Party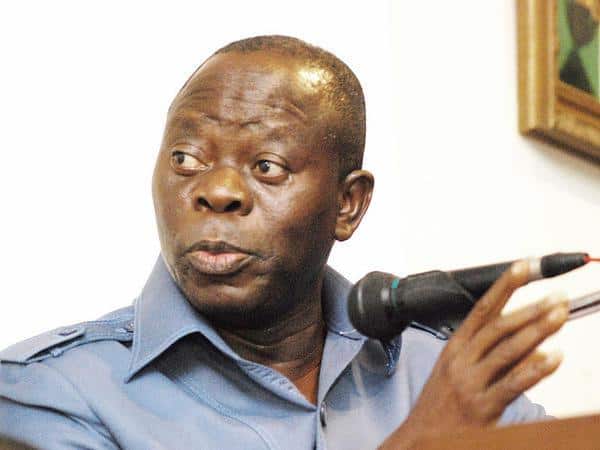 Honourable Yakubu Dogara, Preaches Justice, Equity To Silence Dissent Voices In The All Progressive Congress
Speaker of the House of Representatives, Hon Yakubu Dogara, stressed the need for Justice and equity to take their place across the All Progressives Congress (APC) without which voices of dissent and opposition will continue.
While he spoke at a meeting between APC members of the House and members of the newly elected national working committee of the party led by the chairman Comrade Adams Aliyu Oshiomhole at the National Assembly, today he stressed the need for Justice to be delivered in the party.
The Speaker noted that although there is no human endeavor that is perfect but said APC lawmakers only expect justice which is indivisible and universal.
According to him disagreements are bound to occur as human beings are not perfect but he noted that Justice should be universal. In his words "Our only expectation is the issue of justice and justice is indivisible. What is justice to the executive should be justice to the legislature and it should be justice to the judiciary."
"What is justice to the President and the Vice President should be justice to the Governor and it has to be justice for the members of the National Assembly, because you can't divide justice. Once you begin to divide justice you don't have justice."
"And once we are able to get these things in their proper perspectives to some extent we will be able to silence the voices of dissent within the party but we have problems is perfectly okay but we mustn't allow our problems to define us rather we should define our problems as a party."
Hon Dogara expressed optimism about the ability and capacity of the new APC chairman Comrade Adams Oshiomhole to tackle the challenges confronting the party saying "I know that you come well prepared we can only wish you well and pray for God's additional wisdom because human wisdom won't be enough as you navigate very treacherous terrain we pray God wisdom for you."
In his remark Comrade Oshiomhole told the MPs that "every person matters in our Party because all party members voluntarily moved from various political platforms, and dissolved those platforms in order to give birth to the All Progressive Congress."
He said that the idea of delivering the greater good for the greater number of Nigerian citizens is what binds the APC together and "defines us in spite of the teething problems we were bound to experience that every new organisation goes through."
Source: Naija News