Northern State Governments Should Be Held Responsible For Herdsmen Crisis – Olu Falae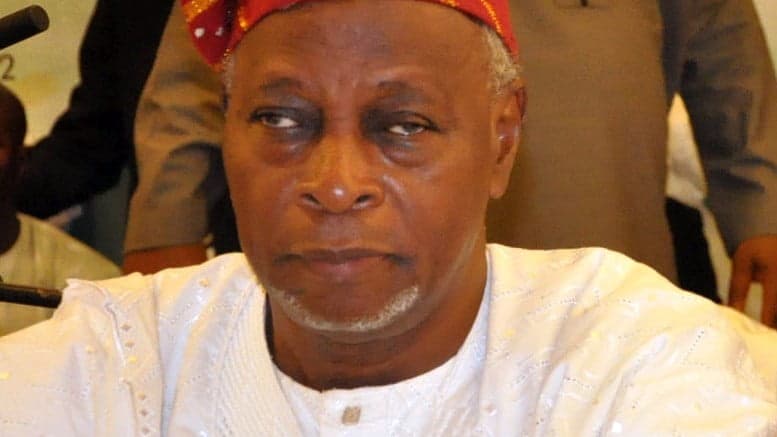 Olu Falae Charges Federal Government On Herdsmen Crisis
The National Chairman of the Social Democratic Party (SDP), Chief Olu Falae, has blamed the northern state governments for the herdsmen crisis in the country.
"The problem of the herdsmen has been exacerbated by the failure of many of the state governments in the North to take care of the needs of the herdsmen," the former Secretary to the Government of the Federation (SGF) said.
The former minister of finance recalled that during the period of days of late Sir Ahmadu Bello – the then premier of the Northern region and Sardauna of Sokoto, the needs of the herdsmen were thoroughly met during the days as there were grazing reserves while all kinds of facilities were provided for the herdsmen and their cattle.
He highlighted some of the factors responsible for the crisis to include the reduction in size of the Lake Chad.
Falae, who was once a victim of the crisis, was kidnapped for days allegedly by herdsmen in September 2015 in Akure, the Ondo State capital. The police had confirmed that the abductors demanded a N100million as ransom before they would release the elder statesman.
The former SGF suffered another loss in January 2018 when his farm was razed in the South-western state. While the police have yet to identify the perpetrators of the attack, Falae blamed the incident on malice and hatred by some individuals.
In further reaction to the herdsmen crisis, he repeatedly called on the Federal Government to take proactive steps in addressing the matter. The elder statesman asked the government to tackle the depletion of the Lake Chad, erosion, as well as the Boko Haram insurgency among other challenges.
"Over one million people are herdsmen who earn their livelihood from the lake can no longer do so," he said. "Added to that are those uprooted by Boko Haram and then, desertification has been continuously eroding the arable land in Nigeria."
"When you put all these factors together, you find a tremendous pressure on herdsmen and their cattle and the response should have come from the state governments and the Federal Government to take care of their needs because they are Nigerians who are entitled to their livelihood," Falae added.
Source: Naija News