75-Year Old Useni Reveals Why He Wants To Become Plateau Governor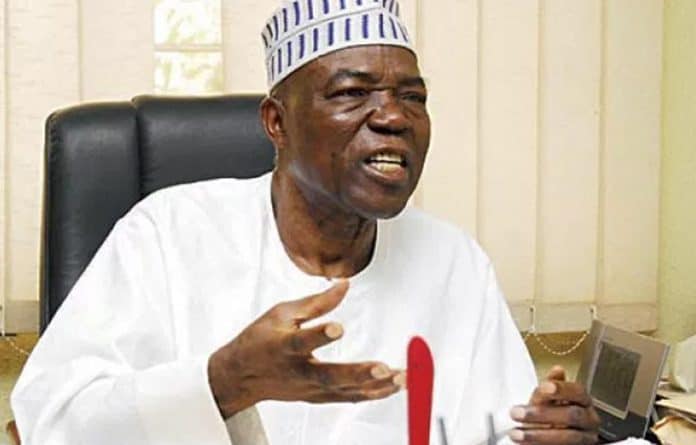 Senator Useni Vows To Fight Corruption In plateau If Elected As Governor In 2019
Senator Jeremiah Useni, a former minister of the Federal capital Territory (FCT), who has declared his interest in the Plateau State governorship of 2109 has said that he will fight corruption in the state.
The Peoples Democratic Party ( PDP), governorship aspirant, who explained that "corruption is what has set the state backward in development" was at his Jos residence at Liberty Boulevard while in audience with his Tarok stock of Langtang kinsmen, who came to declare open support for his political ambition.
He stressed that  "Every community in Plateau State deserves government presence in the area of providing quality leadership, provision of key infrastructural development as well as guarantees the security of lives and properties."
Useni told his visiting kinsmen that when he was serving in the military, he was able to provide employment in the federal civil service to many youths from Plateau State, revealing that he provided many communities and institutions with support ranging from construction of roads, provision of equipment to health institutions, rural electrification and building of classroom blocks of many primary and secondary schools in the state.
He promised to ensure effective and just utilization of public funds and other resources for achieving sustainable development in the state.
One of the Tarok Community leader, Sohnan Nden (pon Otarok), who thanked Useni for recognising Tarok as his immediate constituency, also asked other aspirants under the PDP to, as a matter of fact, drop their ambitions and join Useni for the benefit of the state.