Breaking News: Saraki To Be Questioned By Police Over Offa Robbery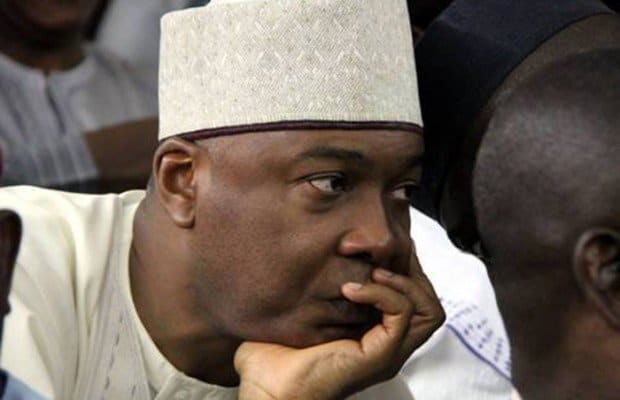 The Senate President, Bukola Saraki has been invited by the Nigerian police over the April 5, 2018 Offa bank robberies in which nine policemen and over 33 persons were killed and millions of naira carted away Naija News understands.
The force said it would interrogate Saraki following allegations indicting him from confessions  of Five  Gang leaders arrested for active participation in Offa Bank Robbery and Killings of thirty three Innocent persons.
The Force Public Relations Officer, Jimoh Moshood announced this in Abuja on Sunday while parading 22 suspects in custody for the heist.
UPDATE OF POLICE INVESTIGATION INTO THE OFFA BANKS ROBBERY AND GRUESOME MURDER OF MORE THAN 33 INNOCENT PERSONS. Senate President, Sen. Bukola Saraki is being invited to report to the Police to answer allegations indicting him from confessions of… https://t.co/oKBxW8X77B pic.twitter.com/9VwzpIkKJr

— Nigeria Police Force (@PoliceNG) June 3, 2018
Moshood also announced the arrest of Mr. Yusuf Abdulwahab, the chief of staff to Governor Abdulfatah Ahmed and Alabi Olalekan, his personal assistant, political, as investigations over the gruesome robbery deepened.
Ayodele, one of the suspects and acclaimed leader of the robbery gang was reported to have alleged that they were political thugs of Saraki and have been working for him since when he was governor of Kwara state. The news outlet reports further that Ayodele said they were not working on the instruction of Saraki but they worked with his encouragement.
Naija News recalls that a fortnight ago,  Saraki, had raised alarm over alleged a plot by the Inspector General of Police, Ibrahim Idris, to "frame and implicate" him.
The Senate President alleged that the police chief had transferred some criminal suspects undergoing interrogation in Kwara to make statements to implicate him.
The whole blame game might not be unconnected with this recent invitation.