I Have Nothing To do With The Shooting in Ekiti State-Akeredolu Replies Olusola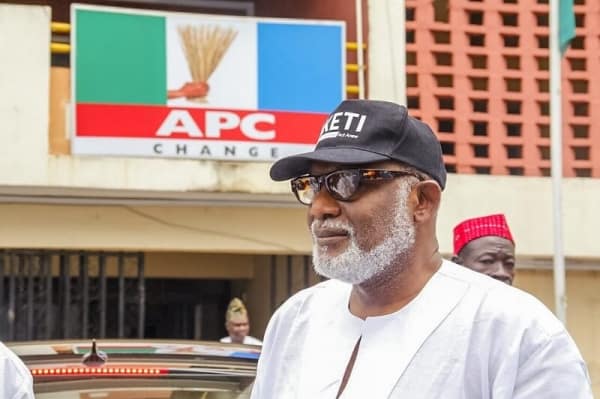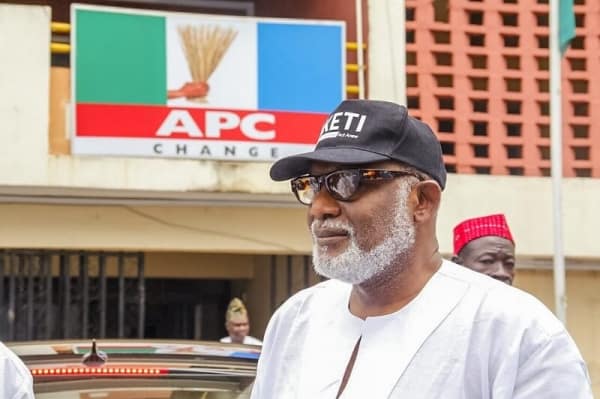 The governor of Ondo State, Rotimi Akeredolu, has  denied the allegations level against him the shooting in Ekiti on Friday at the rally organised by the All Progressives Congress for its governorship candidate, Kayode Fayemi, Naijanews Understands.
Akeredolu, while responding to the  allegations made by the campaign organisation of the Peoples Democratic Party, Kolapo Olusola, said none of his security aides fired a shot at the scene as being alleged.
He said the allegations by the PDP campaign were malicious, as the governor was only in Ekiti to give support to Mr Fayemi.
" Governor Akeredolu knew nothing about the identity of the suspect. It is nothing but a wicked lie from the pit of hell," the statement said. "Governor Akeredolu was in Ekiti State to show support for the APC and its candidate, Dr. Kayode Fayemi and none of the governor's security detail fired a single shot throughout the rally in Ekiti.
"Meanwhile, the Ekiti State Police PPRO, Caleb Ikechukwu , has disclosed that the policeman who handled the rifle was hired from Lagos. We hope this will put to rest dangerous allegation."
The PDP campaign organisation had earlier claimed that Mr Akeredolu was mobilising thugs and funds to Ekiti State to help win the election for Mr Fayemi.
The statement denied that allegations that the governor was earmarking funds for the Ekiti election.
"Once again, we condemn the incident that occurred in Ado Ekiti and sympathize with the victims and their family. We also sympathize with the APC family in Ekiti and the nation in general," the statement further said.
"Governor Akeredolu is a man peace who is known to have devoted unrelenting efforts at sustaining peace in his state.
"We are, however, relieved with the news of the arrest of perpetrator by the police."