Democracy Day: The Capacity Of Boko Haram Has Been Reduced Says PMB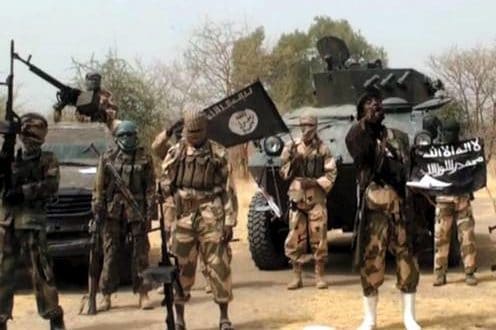 President Muhammadu Buhari States Efforts Of His Administration In Combating Insecurity Challenges
President Muhammadu Buhari has reiterated his commitment to protecting the citizenry saying "public safety and security remains the primary duty of this government".
The president noted that before this administration came into being 3 years ago, Boko Haram held large areas of land spanning several local governments in the North East, but the capacity of the insurgents has been degraded leading to the re -establishment of authority of government and the release of captives including , happily, 106 Chibok and 104 Dapchi girls, and over 16 , 000 other persons held by the Boko Haram.
Speaking on the internally displaced persons; whose lives has been derailed because of the killings, the President noted that his administration has been providing basic amenities such as foods, aids, etc.
"In order to minimize the impact of the insurgency on Internally Displaced Persons, Government has established secure IDP Camps and has improved the mechanism for the distribution of basic aid , foods and essential commodities using various strategies in collaboration with local and international Organizations" .
Efforts are in process for resettlement of IDPs in their home communities by providing schools , hospitals , clinics , water and sanitation to facilitate a quick return to economic activities . Government is similarly implementing de -radicalization and rehabilitation programmes to facilitate sustainable peace and development.
On the sudden up rise of kidnappings in the country, the  President commiserated with victims and families of victims  and noted that "incidences of kidnappings , herdsmen and farmers clashes in several communities which have led to high number of fatalities and loss of properties across the country is being addressed and the identified culprits and their sponsors shall be made to face the full wrath of the law" .
All the three tiers of government are presently engaged with communities and religious organizations to restore peaceful co -existence among Nigerians.