Chief Obasanjo Only Spent $3.2b On Power, Not $16b – Fani-Kayode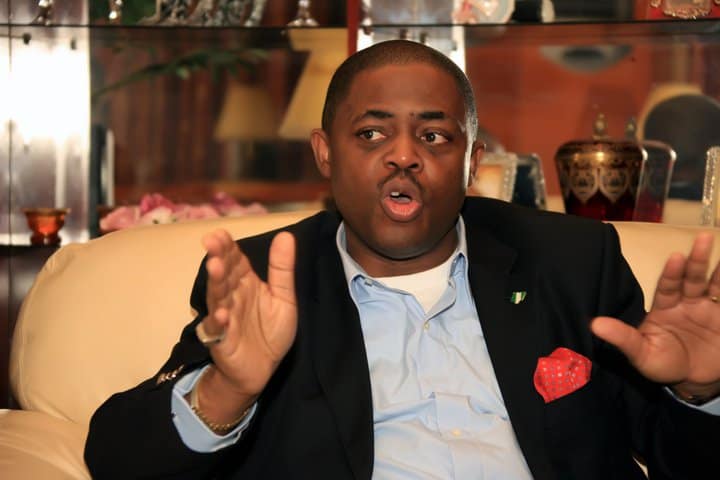 Only $3.2 Billion was Spent By Obasanjo And Not $16 Billion As Claimed By Buhari, Fani-Kayode Says
Former aviation minister, Femi Fani-Kayode has reacted to the alleged 16billion dollars power projects spent by former president Olusegun Obasanjo.
The ex minister who spoke on allegation by president Buhari said that the information given was false, adding that chief Olusegun Obasanjo never spent 16 billion dollars on power project and he never boasted about it.
Mr Fani-Kayode while giving his details of the amount spent on the power project said that
6.4 billion dollars was appropriated for over a period of 8 years and out of  6.4 billion only 3.2 billion was cashed out and used. We need to look  at what the money was spent on because the question is Where is the Power? When former president Obasanjo came to power in 1999 and he was elected we were running 1000 megawatt  of power which was lowest in Africa  and by the time he  left office 8 years later the   power was reaching 4500 megawatt 
Mr. Fani- kayode also said that" the president keep putting a narrative that everybody is one kind of  corrupt  demon monster except  is not true" you keep accusing people , It is something we need to kill.  If it is not Obasanjo  you ask him about 16 billion dollars because he critcize your government  and said you should not come back, it is  General Danjuma  because he said there is ethnic cleansing in the country and you stop him from travelling out of the country if it is not that it is Atiku, If it is not that it is the Nigerian people.
"The British Prime Minister also call  Nigerian government fantastically corrupt and you clapped for him, this has been his narratives.