Obaseki Set To Sign Edo State Human Trafficking Law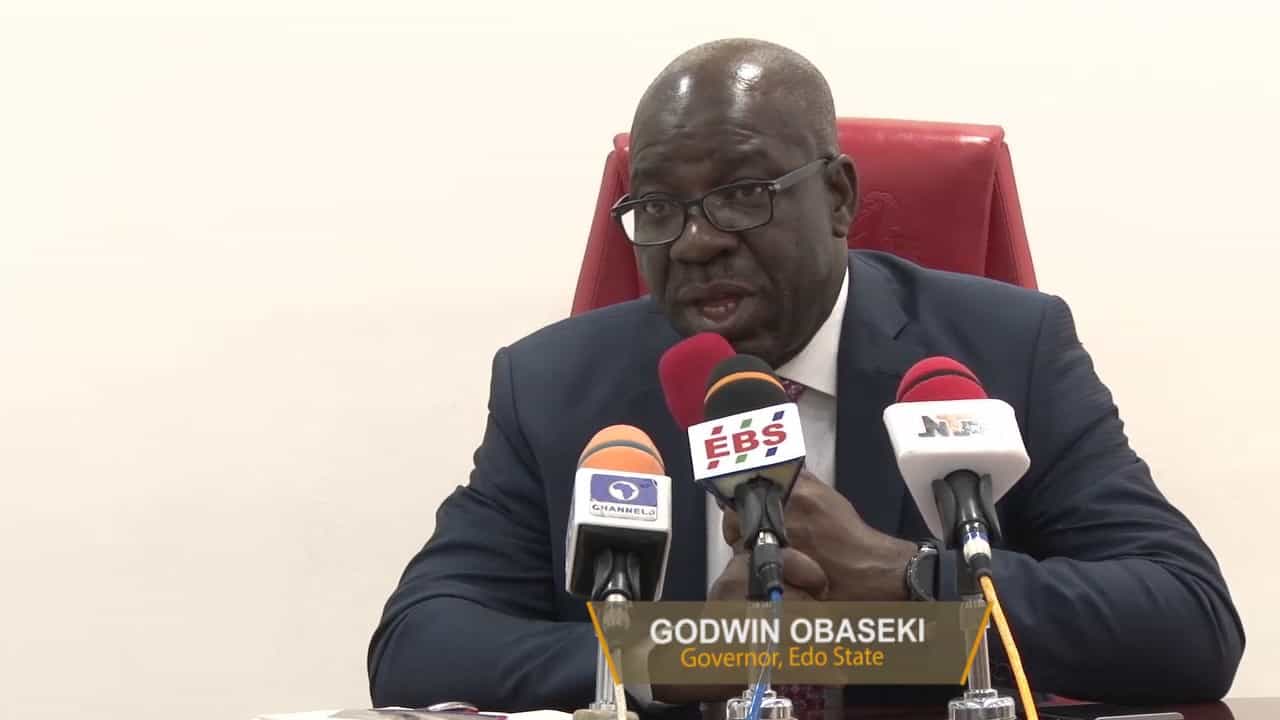 Edo State Governor, Godwin Obaseki  Set To Implement  Human Trafficking Law
The Edo State Governor, Mr. Godwin Obaseki, is set to sign into law the prohibition of trafficking of persons and set the legal punishment for perpetrators of the evil act.
The signing ceremony will take place in Abuja, Wednesday, on the sidelines of the international donor conference organised by Edo State Government in partnership with the United Nations and other international development partners.
The law, which is a product of series of consultations by the Obaseki administration, following observed gaps in the existing legal frameworks on human trafficking, also provides for the establishment of the Edo State Task Force Against Trafficking in Persons.
The document with federal government laws, adapted to deal with the state's peculiar challenges, is made up of 80 sections. It will send offenders to a period of not less than five years imprisonment, amongst other provisions.
Obaseki noted that there has been sudden drop in the numbers of victims of human trafficking,
"We have been very honest about this fight from the onset. We admitted that we have a problem that is claiming a frightening proportion of our youth population and as responsible leaders and parents, we cannot fold our arms and watch it continue."
"Our engagements with the international community, the traditional institution, the clergy, parents and guardians, trade and professional groups and the law makers, are paying off," he said.
Citing Libya's case as example,  Govenor obaseki noted that  the government has  taken on the fight  with several of the state's youth population lured into slavery in Libya, while thousands died either in the Sahara Desert or in the Mediterranean as they attempt to cross the sea to Europe.
"Less than six months of our honest and strategic engagement of critical stakeholders like the traditional institution, the clergy, market men and women, students and youth, the figures of victims of human trafficking have ebbed and the incidence is losing popularity daily."
He further said that while the Task Force on Human Trafficking is combing the state for members of the ring perpetuating the illicit trade to arrest and prosecute them, the traditional institution headed by the Benin Monarch, Oba Ewuare II, has since placed a weighty curse on anyone that engages in the inhuman activity.
According to the governor, the clergy community is leading the battle from the pulpit, sensitising members of their respective congregations about the dangers associated with human trafficking.