Buffon Leaves Juventus Amidst PSG Transfer Decision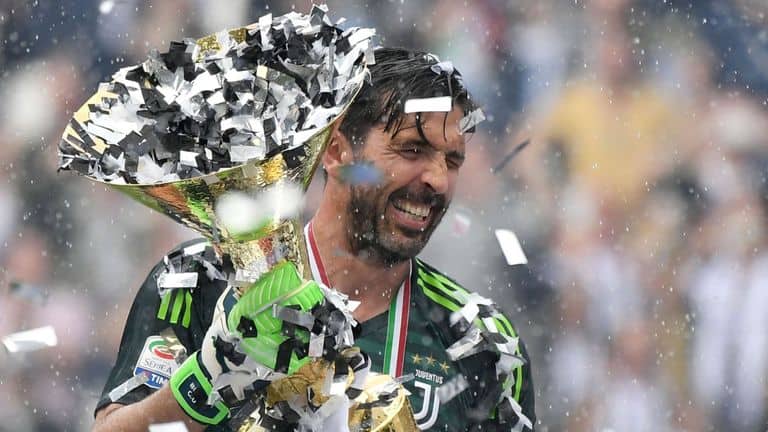 Buffon Ends Time With Juventus
The Italian goalkeeping legend,Gianluigi Buffon has promised to disclose his decision this week on whether he will be joining French club, Paris Saint-Germain.
Buffon, 40, played his final game for the Italian giants Juventus in a 2-1 win over Verona on Saturday, capping a 17-year career in Turin that harvested seven consecutive Serie A titles.
"PSG? I need a week to be calm and analyse everything. These aren't simple choices. At 40, you can't make decisions in the heat of the moment,"
Buffon told Sky Sports Italia after playing in former Italy team-mate Andrea Pirlo's testimonial at the San Siro on Monday.
Paris Saint-Germain president Nasser Al-Khelaifi also told L'Equipe sports daily: "He (Buffon) is a fantastic goalkeeper, he's very charismatic and is a true gentleman. I'm sure all the clubs want him."