FG Reveal Plans To Rescue Leah Sharibu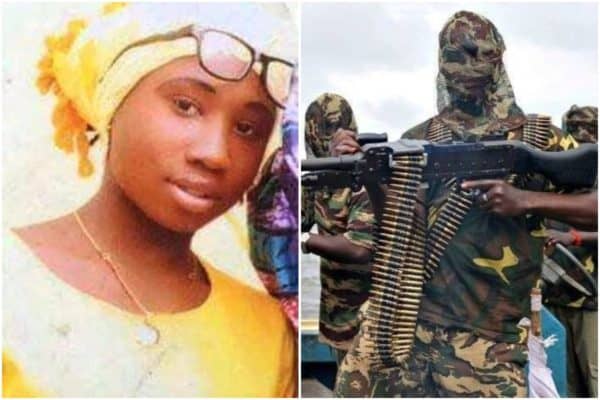 FG Promises Safe Return Of Leah Sharibu
The federal government has once again disclosed to Nigerians that efforts are still ongoing to rescue Leah Sharibu from her Boko Haram kidnappers.
The minister of information and culture, Alhaji Lai Mohammed, who made the disclosure to State House correspondents in Abuja, said the negotiations for her safe release is been done on a daily basis.
The minister said this in response to questions from newsmen on the fate of Leah who was kidnapped in February alongside other students of the Government Science Technical College, in Dapchi, Yobe State.
Naija News recalls that Sharibu, celebrated her 15th birthday on Monday, while still in Boko Haram custody as she was not released along with her mates, after the abduction because she reportedly refused to deny her Christian faith.
"I think Mr. President actually addressed that issue in Washington and my position is always the same that; we are yet to resolve the issue of six girls. 111 girls were kidnapped, 105 were returned and we are busy, on daily basis, asking and negotiating and asking what happened to those five, officially, at least, and then, what is delaying the young girl, Leah Sharibu?
"Negotiations with insurgents are quite tortuous and complicated at times but, I can assure you, we are not leaving her to her fate and, those who should, are daily busy working on her release."
"Anybody who negotiates with insurgents and terrorists in the world will know that it is not a direct face-to-face negotiation as we are doing. Thank you," Mohammed said.