Lai Mohammed Disobeyed Me – President Buhari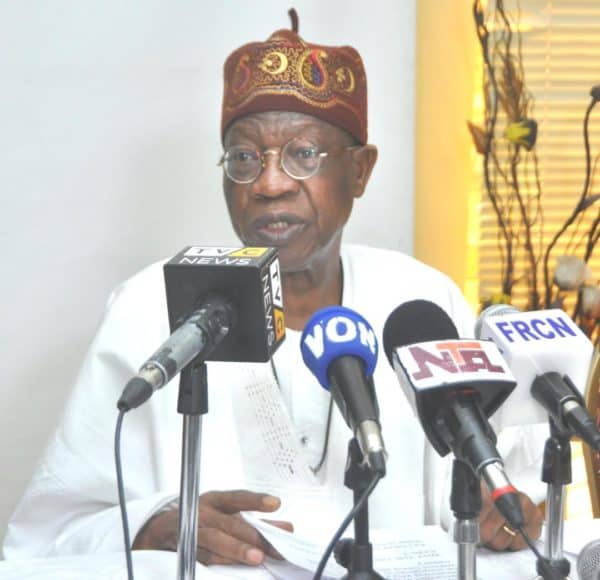 God Will Judge All Former Leaders Who Mismanaged Nigeria's Resources – Buhari
President Muhammadu Buhari has revealed that he warned the the Minister of Information, Lai Mohammed, not to respond to to the letter released by former President Olusegun Obasanjo but he refused.
It will be recalled  that former  President Olusegun Obasanjo released a bomb shell letter were he urged President Muhammadu Buhari not to seek re-election in 2019.
"That is why the Minister of Information, Lai Mohammed, had to respond to the letter of insults released by former President Olusegun Obasanjo. We spoke about it and I asked him not to respond but he refused and said he would just respond by stating the situation we met the country, where it is now and what has been done in-between and the monies we are getting."
Buhari also restated his position that the Peoples Democratic Party, in its 16 years in power, left debts for the country despite making huge income from oil.
"Recently, I had to come out and state that from 1999 to 2014, anyone who carries out a study here in America or Europe or India will know that we were producing 2.2 million barrels of crude oil daily at a price of at least $100 per barrel.
"In those 16 years of the PDP rule, Nigeria was getting 2.1 million x $100 every day, every week, but when we came on board; the price fell to between $37 and $38 and hanged around $40 and $50.
"I went to the CBN – the governor of CBN is here and asked him how far and he said nothing was left apart from debts. "I said but this is what the country made? And he said yes, he knew, and I asked him where is the money? All is gone.
"Nigerians know that there were no roads or rail lines, there was no power, despite the billions of dollars spent. Only God will judge this thing," The President declared.