Just In: Court Grants Dino Melaye N10m Bail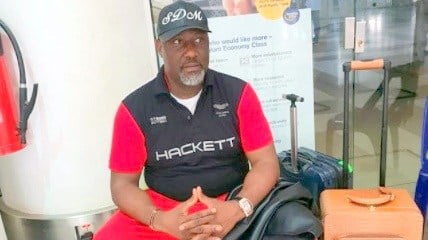 Dino Melaye Granted Bail
A Kogi state high court, sitting in Lokoja on Wednesday granted bail to Dino Melaye, the senator representing Kogi west senatorial district, on the suit of illegal possession of firearms brought against him.
Justice Nasir Ajana, who presided over the judgement, granted Melaye bail with the sum of N10 million and one surety.
He anchored his bail condition on the ill health of the embattled senator and the fact that the senator did not have any previous record of dealing in firearms.
The Judge also ruled that Senator Melaye's international passport be domiciled with the court.
"The health situation of the applicant/despondent is another issue. No doubt that he is having health challenges, I considered the health situation as a special circumstance that should be considered in the bail application," Ajana said.
In his reaction to the ruling, counsel to Melaye, Mike Ozekhome (SAN), described the judgement as a vindication for the common man.
He said, "The Chief judge of Kogi state, Justice Nasir Ajana has taken judiciary to a higher altitude, justice has again today been vindicated as been for everyone, the common man, the common woman, the rich man, the plebian, the aristocrat. What the court has done today is that notwithstanding the blaring siren of the executive, notwithstanding the threatening jackboots of the executive, the judiciary has shown that it remains the last hope of the common man."