APC Will Redeem Ekiti From Its "very abusive government" Oyegun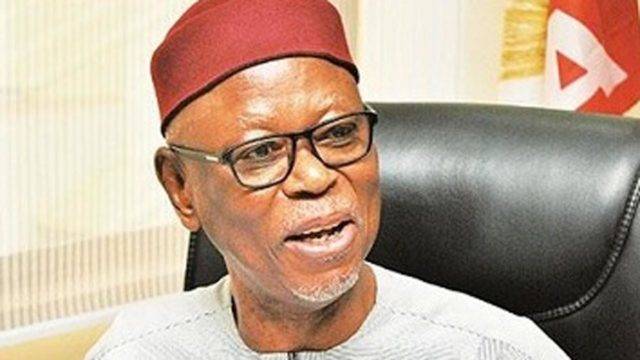 Chief Odigie-Oyegun, National Chairman of the All Progressives Congress (APC), has said Monday that the party was fighting hard to recover Ekiti state from what he referred to as a very abusive government.
The national chairman of the party, while receiving the report of the Primary election Committee from the committee chairman and Nasarawa state governor, Tanko Al-Makura, said that present Ekiti state governor, Ayodele Fayose was very abusive and lacked decorum.
Oyegun who applauded the spirit of sportsmanship among the aspirant, added that the committees, aspirants and the delegates at the primary deserves a gold medal for conducing a perfect primary after the initial one ended in violence.
According to The Nation, he said the party leadership had started work to consolidate on the victory recorded at the primary, saying "We are working to ensure that the victory you have started is carried through come July 14, this year at the governorship election".
Gov. Tanko Al-Makura, while presenting the reports, acknowledged the maturity exhibited by aspirants, delegates and party members as the reason for the success of the primary election.
According to him, in spite of the rains, the delegates carried themselves in a much matured way and even embarrassed themselves after the results were announced.
Al-Makura however, blamed the disrupted May 5 primary to the activities of hoodlums whom he said took advantage of security lapses then, to course crisis.
He said the party's leadership should use the platform of solidarity exhibited at the primary to ensure coercion among its member in the state especially.