APC Crisis: Okorocha Warns Oyegun, NWC Members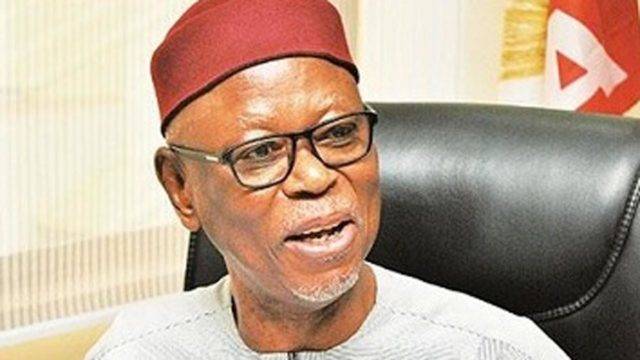 APC NWC Replies Okorocha, Says He Should Not Transfer Mismanagement Of His Relationship With the People On The Party.
Disagreements have continued to brew in the All Progressives Congress (APC) as the National Working Committee (NWC) has told the governor of Imo State, Owelle Rochas Okorocha, not to transfer mismanagement of his relationship with his people on the party's national leadership.
Okorocha had in earlier reports by Naija News stated that his opposition to the tenure elongation of the current NWC was responsible for Oyegun's  attempting to frustrate and truncate his political future using the ongoing congresses of the party.
According to the National Publicity Secretary of the party, Mallam Bolaji Abdullahi, Governor Okorocha is being malicious and unfair to the NWC.
" If he has mismanaged his relationship with his own people, in a way that they now constitute an encumberance to him, he should not transfer his frustration to the NWC.
"It is certainly not right to set fire to the village because you want to kill a rat. If Governor Okorocha has any specific grievances, he should come forward with them rather than making this generalised accusations," Abdullahi said.