Buhari Is Unfit To Rule Nigeria – PDP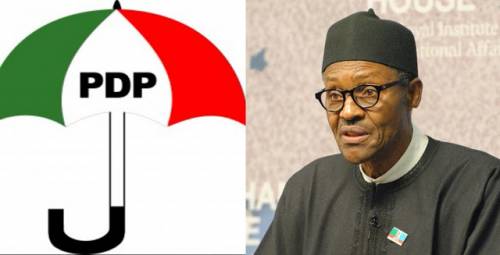 President Buhari Should Take A Rest From Governance – PDP
The People's Democratic Party has said President Muhammadu Buhari is not strong enough to run the country after he again traveled to London for medical check up.
Recall that President Buhari spent five months in London last year for medical treatment of a sickness which wasn't disclosed.
The president has again flown out of the country on the request of his doctor to come for his medical checkup.
As reported by Naija News, the president promised to be back in the country on Saturday.
But the Peoples Democratic Party said in a statement yesterday evening that the latest development shows that the president is "unwell, ailing and unfit to attend to state matters".
They said the disclosure "put to rest speculation on the health status of the president, as well as his attendant inability to effectively govern".
The party also hit out at what it said were the "deception, lies and beguiling" of the president's office about the head of state's health.
Recall the presidential spokesperson, Femi Adesina, while answering questions on the president's health status, said that only President Buhari was at liberty to disclose the nature of his illness to Nigerians.