PDP, APC And Other Existing Parties Cannot Take Nigeria To The Promised Land – Shehu Sani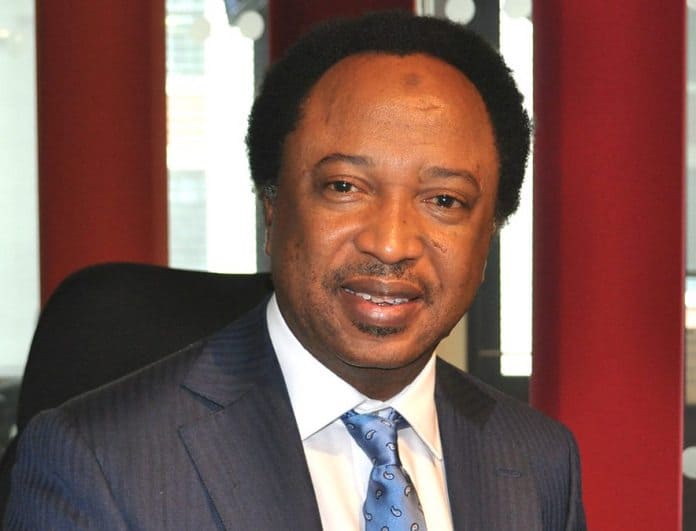 Nigeria Needs A New Set Of Leaders To Get To The Promised Land – Sani
The senator representing Kaduna Central Senatorial District in the Senate, Shehu Sani, says except a new political party which would comprise of intellectuals, the working class and the youths, it isn't sure that Nigeria would reach the promised land.
According to him, none of the existing political parties can fulfill that dream for Nigeria.
Sani, who is a member of the ruling All Progressives Congress, said that President Muhammadu Buhari's  integrity, on which the party relies, isn't enough to rule a pluralized nation like Nigeria.
He said integrity is a tip of the iceberg when ruling Nigeria, stating that "fighting corruption cannot be the only objective or the idea and only focus of a government."
Sani was one of the guest speakers at a symposium organised on Thursday by the Magodo Associates.
The symposium with the theme, "Nigeria: Which way forward?" held at the Afe Babalola Auditorium, University of Lagos and had Prof. Akin Oyebode as the chairman.
Other speakers at the event were a chieftain of the National Democratic Coalition, Dr. Amos Akingba, Lagos-based preacher, Pastor Tunde Bakare, who was represented by Mr. Femi Lawson; Maj. Gen. Ishola Williams (retd.), Secretary of the Magodo Associates, Dr. Babafemi Badejo, and Mrs. Ada Agina-Ude.
The chairman of the Magodo Associates, Prof. Funso Akere, in his welcome remarks, said the symposium was targetted towards "heightening the debate about the future of Nigeria."
He said the speakers, who are people that had experienced the good and the ills of the country, were selected in order to give the young people insight into the country's past and how to approach the future.