2019: ADP Blasts Buhari Over Declaration Of Re-Election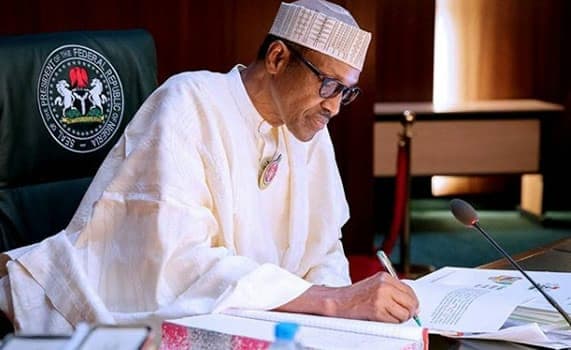 Buhari's Declaration Of Re-Election Will Lead To APC's Defeat – ADP
Engineer Yabagi Sani, the National Chairman of the Action Democratic Party (ADP), has spoken on the decision of President Muhammadu Buhari to seek re-election in the 2019 election.
While having a chat with newsmen on Thursday, he stated that Buhari's declaration would surely lead to the defeat of the ruling All Progressive Congress (APC) at the poll.
"What is our headache if APC decides to field a liability or even chose not to field any candidate at all? But sincerely speaking, if the man truly have the interest of the nation at heart, he should not have succumbed to pressure to subject himself and the entire nation to another moments of fearful anxiety.
"Now that we know where the APC is heading, our duty is to mobilize Nigerians to more than ever before obtain PVCs and come out to vote out hardship, wanton killings and unemployment, which another four years of Buhari represents.
"We will double our efforts at ADP to provide a credible alternative that will have the age, vitality, character and know-how to take Nigeria out of the woods.
"We have no doubts that Buhari's declaration is the final revelation of the impending demise of APC," he said.