Go Home And Defend Yourselves With Stones – Ortom tells Benue IDPs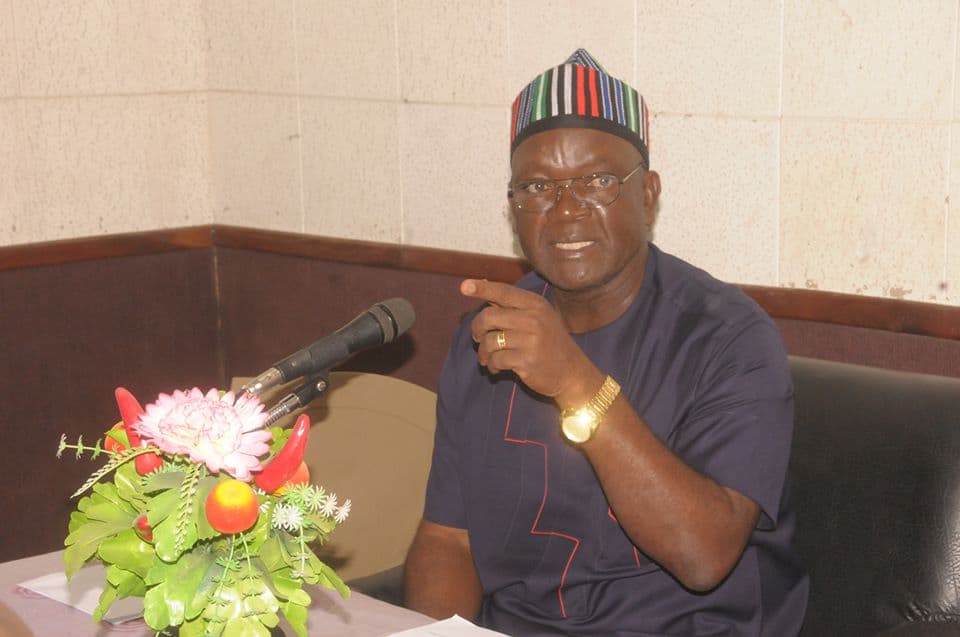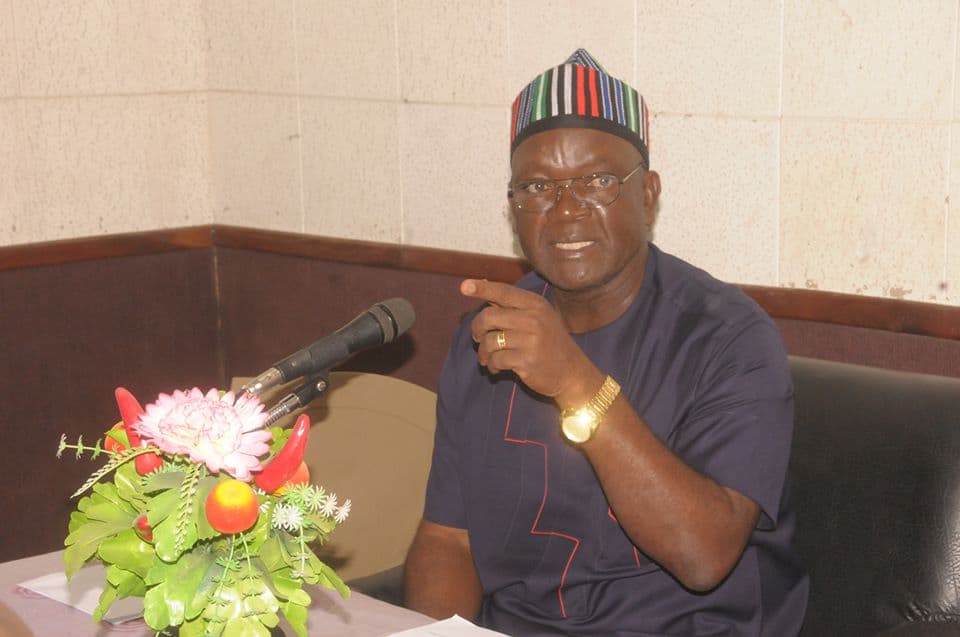 The Governor of Benue State, Samuel Ortom, has told Internally displaced people who were displaced by Fulani herdsmen attacks to go back to their home and defend themselves against their attackers with stones, as he was tired of having his people live in IDPs camps in the state.
The governor said this during his visit to  the displaced persons who were forced to flee their homes after armed herdsmen attacked Naka, Gwer West Local Government Area of Benue State.
He explained that the attacked by the Herdsmen have reached a point where the people are afraid to go back to their homes.
"David in the Bible used ordinary stone to defeat his enemy, it is now time for you to stay at home and use the stone in your homes to defend yourself instead of running away.
"I believe in the rule of law, equity and fairness, but I cannot continue to keep IDPs and l can't afford to have another IDPs in Gwer West. This must stop. We must stop truncating the future of our younger generation.
"When we allow laws to be violated and nobody takes action, it then allows for impunity and when you give room to impunity, it will result to anarchy which will in turn breed a lawless society.
"Therefore, we the citizens must rise up to support the security agencies by way of providing lawful and necessary logistics such as information, equipment and financial support to back up their operations.
 "Just yesterday (Monday), a soldier was killed in Guma, security agents are not spared. Security challenges are enormous. The gruesome murder of 24 people by Fulani herdsmen is quite condemnable.
"Time has come if you are willing to live in Benue State, you must be ready and willing to be law abiding."
Governor Ortom revealed that the state government was working with the stakeholders in the state to strengthen the vigilante  team so as to give it full legal backing that would enable the group to assist the security personnel in curbing criminal activities in the state.
Punch reports that Francis Iyanga, the Chairman of Gwer West Local Government Council, disclosed that 22 persons lost their lives while 7 others were injured during the attack on the communities.
The chairman alos accused the Fulani Herdsmen of applying chemicals on every water point in the area which killed hundreds of people and also blocked the only road that links the state capital.
According to him, he has been able to identify some of the herdsmen with their phone numbers which have been submitted to security agents for necessary action.
In his remark, Ter Nagi, Chief Daniel Abomtse, said the people of the LGA had experienced 24 attacks from herdsmen leaving more than 412 dead.
"Just yesterday, a lady plying the road was kidnapped and Fulani took over the road after killing 24 people," Abomtse stated.
Abomtse maintained that  soldiers should be permanently stationed  on Naka Road.