Details Of The Alleged Meeting Between Kwankwaso And Obasanjo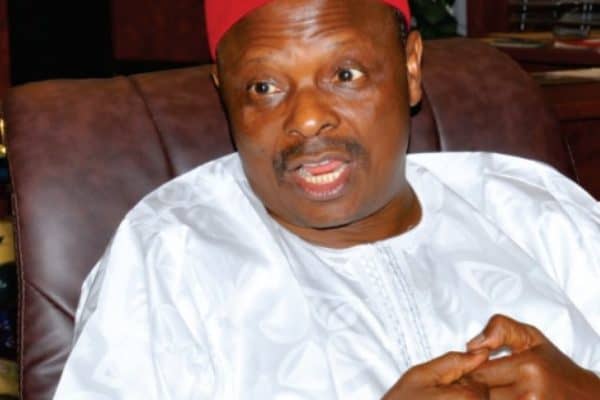 Senator Rabiu Kwankwaso, has spoken out on the meeting he allegedly held with former president Olusegun Obasanjo.
There were speculations the two leaders met over the weekend following a confirmation by the Co-Chairman of Nigeria intervention Movement Olisa Agbakoba on Sunday that Obasanjo held a secret meeting with former governors, political parties and some leaders in Lagos state.
However, Hajiya Binta Rabi'u Spikin, a political associate of Kwankwaso dismissed the reports of Kwankwaso's presence at the meeting as mere speculation.
"Senator Kwankwaso never met with Obasanjo in Lagos state as speculated," she said.
"Senator Kwankwaso was in Kaduna having series of meetings with various stakeholders of Kwankwasiyya-led faction of the APC. The story that went viral on social media was false, unfounded and uncalled-for.
"People are clamouring for the 'real change' hence they were eager to know where the national leader of Kwankwasiyya, Senator Rabi'u Kwankwaso focuses his political attention, so they could follow him."
Also speaking on the development, a prominent member of Kwankwasiyya, Alhaji Umar Haruna Doguwa, denied knowledge of any such meeting between the two leaders.
"Although I am not aware of any meeting between Obj and Kwankwaso, but in my opinion such a meeting if at all they met should not be seen as political.
"This is because the former president is now an elder statesman and has been meeting with various people including President Muhammadu Buhari." Doguwa stated.