Rochas Okorocha Insists On The Choice Of Son-In-Law As Successor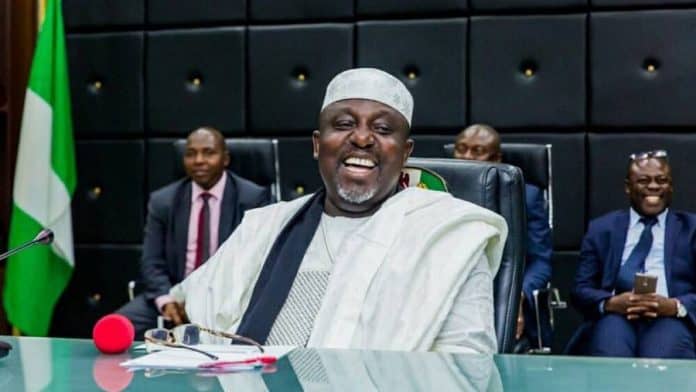 The Governor of Imo State Rochas Okorocha has reiterated his support for his son-in-law Mr Uche Nwosu to become the next governor of the state.
Speaking to Newsmen after his arrival from an overseas trip at the Sam Mbakwe International Airport in Owerri said that Nwosu is qualified to govern Imo and that his position on the endorsement stands.
He stated that contrary to the belief of some observers that the Primary election for the governorship seat will be compromised as a result of his apparent favour of his relative, the primary to elect a candidate a governorship candidate for the APC in Imo would be transparent.
According to News Agency of Nigeria, Okorocha disclosed that local government council elections in Imo would be conducted in June, to give residents of the state an opportunity to elect candidates of their choice at the grassroots.
he added that he was doing he he could to popularize the All Progressive Congress in the southeast region and to also boost President Buhari chances to win the 2019 general election.