Buhari Meets Parents of Abducted Dapchi Girls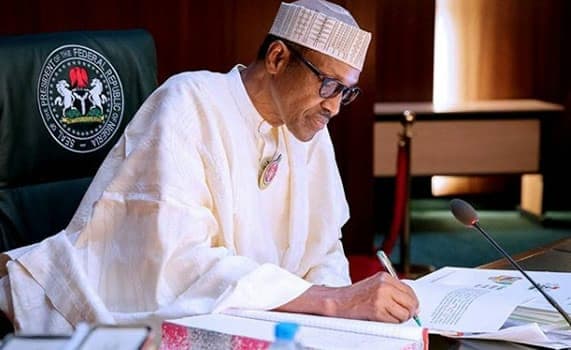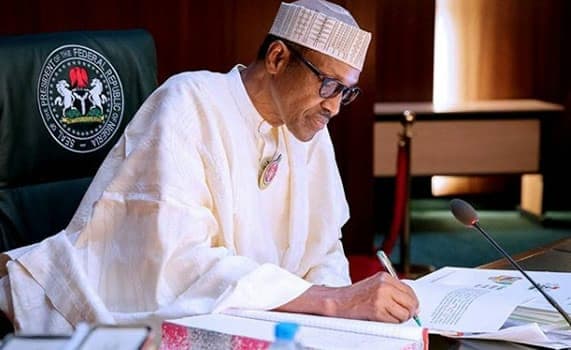 President Muhammadu Buhari has met with the parents of the 110 Dapchi girls who were kidnapped from the Government Girls Science Technical College (GGSTC), Dapchi by Boko Haram insurgents in Yobe state on Wednesday.
According to the News Agency of Nigeria, the president who assured them of intensified efforts to rescue the girls stressed that the security apparatus in the country had redoubled their efforts in the fight against insurgency.
"In line with our three-point agenda, government has degraded Boko Haram from taking over towns to bomb attacks on soft targets like mosque, churches, markets, motor parks and abduction of students.
"Government will leave up to its expectations to rescue the students and eliminate insurgency.
"We will equip our security agencies to effectively combat insurgency and other forms of violent crimes in Nigeria," Buhari said.
The Governor of Yobe State, Ibrahim Gaidam, while speaking at the meeting, acknowledged the efforts of the federal government to rescue the Dapchi girls and to put an end to the activities of Boko Haram.
"We have received four high powered federal government delegations including the Presidential committee inaugurated to unveil circumstances that led to the attack and abduction of the Dapchi school girls.
"It is our hope that the girls will soon be rescued safely and the findings of the committee will be implemented," Gaidam said.
Bashir Manzo, chairman, abducted students and parents association, urged the president to employ every means at government disposal to ensure the safe rescue of the girls.
Manzo, who spoke in tears, said: "We have confidence in your administration towards rescuing the girls and reunite them with their families safely" he said.
Hajiya Adama Abdulkarim, principal of the college urged parents not to be discouraged by the unfortunate incidence.
She said that by withdrawing their children from the school would give the terrorists victory in their campaign against western education
Meanwhile, final year students of the GGSTC have been transferred to Nguru to write their examinations as the school was yet to reopen.
Download NAIJA NEWS app: