Sen. Boroffice Accuses Akeredolu of inducing division at APC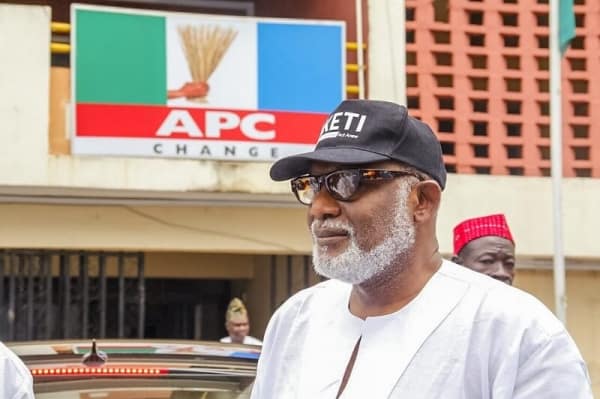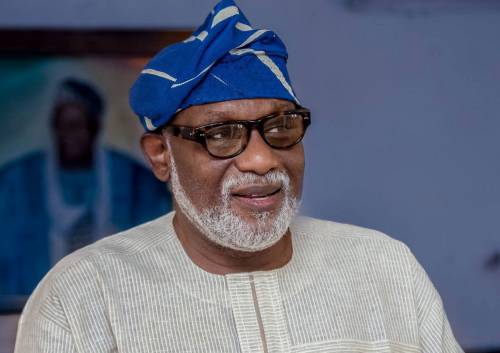 The Senator Representing Ondo North Senatorial District, Prof. Ajayi Boroffice, on Monday accused the Ondo State governor, Oluwarotimi Akeredolu of polarizing the All Progressives Congress (APC) in state by some of his actions.
Boroffice who also revealed that all is not well with the party in the state, further alleged that the Governor has turned the state chapter of the party to his personal property.
He said "rather than embrace the challenges of leadership and reach out to every leader of the party in state, the Governor preferred to run the government of state and the party with his trifling followership ".
Akeredolu had in a statement by the Information Commissioner,Yemi Olowolabi explained that the duo of Senators Tayo Alasoadura and Yele Omogunwa had been the only senators from the state who are working with his government since inception in February 2017.
 But the Chairman ,Senate Committee on Science and Technology , in a statement issued and made available to
Naija News
, disagreed with the governor on the statement.  Boroffice noted that he had not received any invitation from the state government attending any state events or party meetings in the state.
The lawmaker said that he had rallied his colleagues in the Senate to support the governor on his two private communications to the upper house for confirmation of appointments in the interest of the people of the state despite the underlying differences.
"Setting the records straight, the governor has sent two private communications to the Senate since his inauguration as Governor of Ondo State on the 24th of February, 2017, in respect of confirmation of appointments from Ondo State.
 "In the consideration of the governor's requests, Senator Boroffice, despite the underlying differences, rallied his colleagues to support Governor Akeredolu's position in the interest of the good people of Ondo State. Therefore, the suggestion that Senator Boroffice is not working for the uplifting of Ondo State is false and misleading."
The Senator, however called on the National Leadership of the party to urgently intervene in the crisis plaguing the state chapter of the party.
According to him, "we cannot afford to sweep under the carpet issues polarizing the APC in Ondo State as we move into another round of congresses and general elections."
His words :" The governor has continues to erroneously lay claim to the ownership of the party. He continues to threaten other party leaders with threat of expulsion from the party.
 "The National Leadership of our great party cannot forget in a hurry the road we had to travel to reach where we are; it is our collective will and unity of purpose that have taken us this far.  To destroy the legacy is to destroy the great bond that binds us together as members of the All Progressives Congress.