Insurgency: Pray For Our Soldiers – Buratai Appeals To Nigerians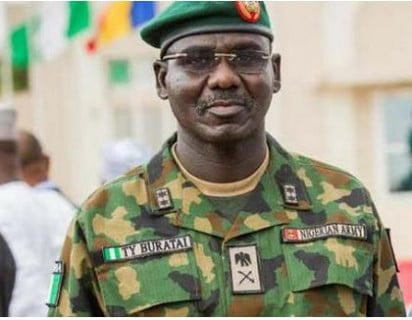 – Buratai charges Nigerians to desist from criticising the military and instead focus on praying for the force.
-Nigeria would have been in chaos if not for the armed forces – Buratai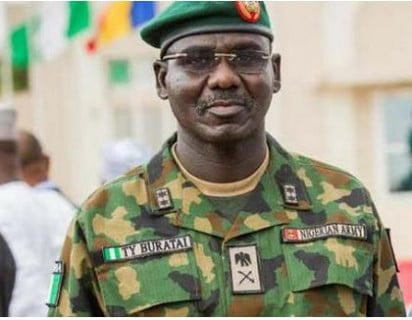 Buratai appeals to Nigerians to pray for soldiers
Nigeria's Chief of Army Staff (COAS), Lieutenant-General Tukur Buratai, has appealed to Nigerians to pray for soldiers fighting in the anti-insurgency war and other security activities within and outside the nation.
Buratai made the call during the 2017 Nigerian Army Social Activities (NASA), convened by the Guards Brigade, in Abuja.
The Army boss advised that instead of condemning the military, its time for Nigerians to begin to say prayers for the soldiers, who are working tirelessly to eradicate the insurgents and other criminals in the nations.
The COAS added that if it were not for the efforts and the sacrifice of members of the armed forces, Nigeria would have been in a chaotic state.
Represented by Major-General Rasheed Yusuf,, the army chief, while assuring that terrorism would soon be a thing of the past in the country, noted that "the last few months have witnessed remarkable improvement and a quantum leap in the operational capacity of our troops, especially in the northeast.
"This is occasioned by improvement in the administrative and logistics spheres of the operations, which are clear manifestations of my vision to have professionally responsive Nigeria Army in the discharge of its constitutional roles."