Provide Land For Appeal Court – Justice Dongban-Mensem Begs Wike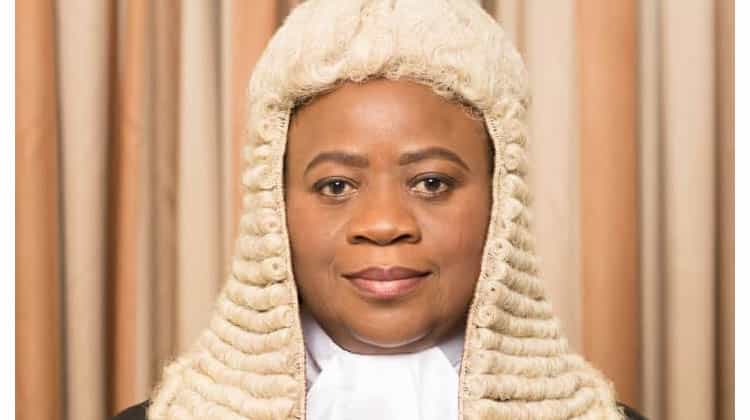 The President of the Court of Appeal, Justice Monica Dongban-Mensem, has asked the Minister of the Federal Capital Territory (FCT), Nyesom Wike, to provide a large piece of land for the construction of the Abuja Division of the Court.
Justice Dongban-Mensem made this known on Monday during a ceremony to usher in the 2023/2024 new legal year, which Wike and other dignitaries attended in Abuja.
She said the Abuja division needs a bigger space because it is currently overwhelmed by voluminous documents and suffers from a lack of adequate storage facilities and office space.
The justice stated that the appellate court has 39,526 pending cases, adding that the court received a total of 7,295 appeals and 3,665 motions in the 2022/2023 legal year.
She said: "During the 2022/2023 legal year, a total of 7,295 appeals and 3,665 motions were filed in the 20 Divisions of the Court.
"The court determined 3,765 cases and disposed of 5,617 motions; 1,030 of these appeals had been dismissed and 10,381 allowed.
"The court still has a total of 39,526 Appeals pending as of 31st of August, 2023. This is an increase from 34,037 pending in the Court in the 2021/2022 Legal Year."
Justice Dongban-Mensem said that a total of 98 panels were constituted to hear election petitions across the country to handle a total of 1,209 petitions that were filed.
She said among the petitions, five were filed at the presidential election petition court and have been concluded, while some of 147 filed at the senatorial election tribunal have been delivered, and 417 petitions from the House of Representatives election are also being attended to.
She also said that a total of 557 petitions associated with the State Houses of Assembly, and 83 gubernatorial elections petitions are being disposed of, adding that twenty-eight states participated in the governorship elections, and petitions were filed in 24 states.
---
---
© 2023 Naija News, a division of Polance Media Inc.