APC Speaks On Ondo Assembly's Plot To Impeach Akeredolu's Deputy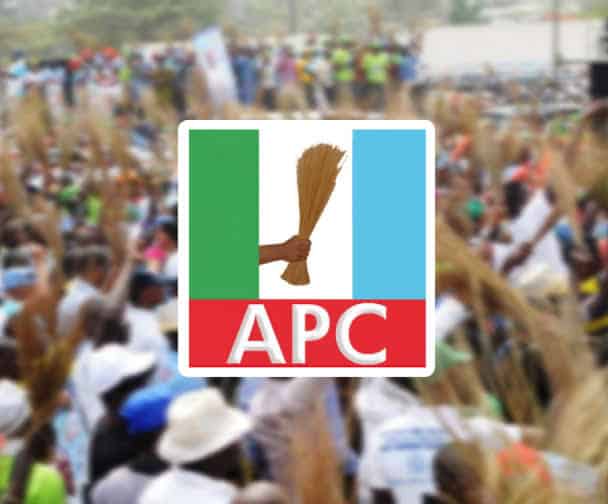 The Ondo State chapter of the All Progressives Congress (APC) has said it will not interfere in the impeachment proceedings initiated by the state House of Assembly against the Deputy Governor, Lucky Aiyedatiwa.
Recall that the House of Assembly had on Wednesday commenced an impeachment process against the deputy governor, following a petition accusing him of gross misconduct during his time as acting governor when Governor Rotimi Akeredolu was abroad on medical vacation.
Speaking to The PUNCH on Thursday, the APC Chairman, Ade Adetimehin, has said the impeachment proceedings were totally a legislative affair and the party would not meddle in it.
He said, "What the House of Assembly is investigating is to clarify some issues that have to do with the office of the Deputy Governor while acting as the governor when the governor, Arakunrin Oluwafotimu Akeredolu, was on medical vacation and nothing more.
"As a political party, we are not involved with any issue that has to do with the work of the legislative body. We can only watch the development."
Meanwhile, the Ondo State House of Assembly, on Thursday, has promised to be fair in the impeachment process against the deputy governor.
The Chairman, House Committee on Information, Olatunji Oshati, in a statement on Thursday, said the letter sent to the deputy governor by the Assembly did not mean that he had already been found guilty of the allegations against him.
He said: "We find it necessary to address some misconceptions regarding the allegation letter served on the Deputy Governor of Ondo State, Hon. Lucky Aiyedatiwa. It is crucial that our people understand that an allegation letter does not equate to an impeachment verdict.
"Indeed, the allegation letter served on the deputy governor marks the initiation of the impeachment proceedings. However, it's essential to remember that this is a procedure rooted in due process, not a hastily conducted impeachment. We are conscious of the integrity of our present Assembly and will not falter in our constitutional responsibilities to our constituents."
---
---
© 2023 Naija News, a division of Polance Media Inc.