Tribute: Sister Of Fan Who Died At Asake's Concert Drags Singer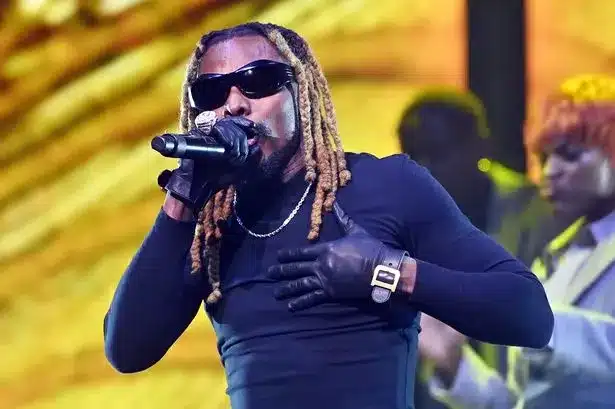 The sister of Rebecca Ikumelo, a 33-year-old fan who tragically lost her life after sustaining injuries during a crowd crush outside London's Brixton Academy at Asake's concert, has voiced her disapproval of the artist using Rebecca's image without consulting the family.
Naija News reports that Afrobeat star, Asake recently held a concert at the 02 Arena, where he paid tribute again to persons who died out Brixton Academy last year December, 2022.
Asake, who became the sixth Nigerian singer to sell out the 02 Arena in London, United Kingdom, had thrilled his fan with a stellar performance.
Speaking about the tribute paid by the singer, Racheal said the tribute was inappropriate, adding that she wished he had spoken to them beforehand.
She said: "What a sorry excuse of a "tribute" from @asakemusik. My sister lost her life at your show and you haven't spoken to a single member of my family since. But you can hold another concert in London less than 9 months later and play her videos as a "tribute"? RIP to my sister Rebecca Ikumelo and also to Gaby Hutchinson."
Recall, Rebecca Ikumeleo, died after a stampede at Asake's concert at the Brixton O2 Academy, London, United Kingdom, on Thursday, December 15, 2022.
Asake had sent his condolence to the family of the deceased, stating that he never imagined such a thing would happen.
He wrote, "I am devastated by the news that Rebecca Ikumelo, who was in critical condition since Thursday, has sadly passed away.
"My sincerest condolences to her loved ones at this time. Let us please keep her family in our prayers. I have spoken to them, and will continue to do so.
"I am overwhelmed with grief and could never have imagined anything like this happening."