2023 Budget Will Be Spent On Fight Against Bandits – Katsina Gov Declares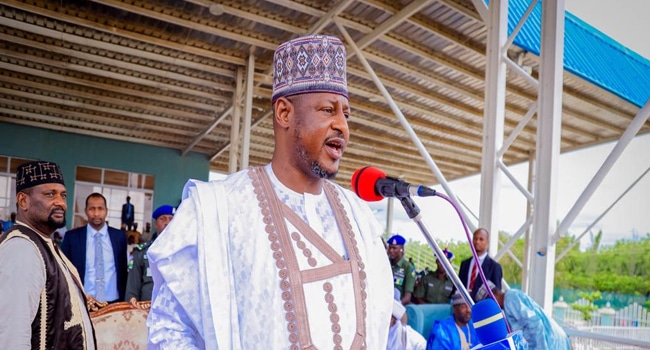 Governor Dikko Umar Radda has declared that his government will use the remaining funds budgeted for the fiscal year to equip security agencies to defend Katsina State against bandits.
Speaking during the weekend at a meeting with Katsina elders on the issues of security in the state, the Governor said he will forward a request to the state House of Assembly to secure approval to spend all the funds required until normalcy is restored in parts of the state battling with armed banditry and kidnapping.
While insisting on ending the unrest in the state, Radda noted that the state government will not grant amnesty or enter any form of dialogue with the armed bandits but will support security agencies to bring back a decisive end to the menace.
The governor, however, pointed out that those bandits that genuinely repent before security agencies arrest them will be considered for a pardon.
He said besides recruiting vigilante operatives across the affected local government areas, the state government will also form a special committee that will provide valuable information to security agencies to tackle the menace.
The elders under the leadership of Senator Abu Ibrahim noted their concern about the leadership crisis in the neighbouring Niger Republic and the tussle between the military Junta and ECOWAS, therefore, called and prayed for a peaceful resolution to the crisis.