Imo: Governor Uzodimma Replaces Deputy With Female Candidate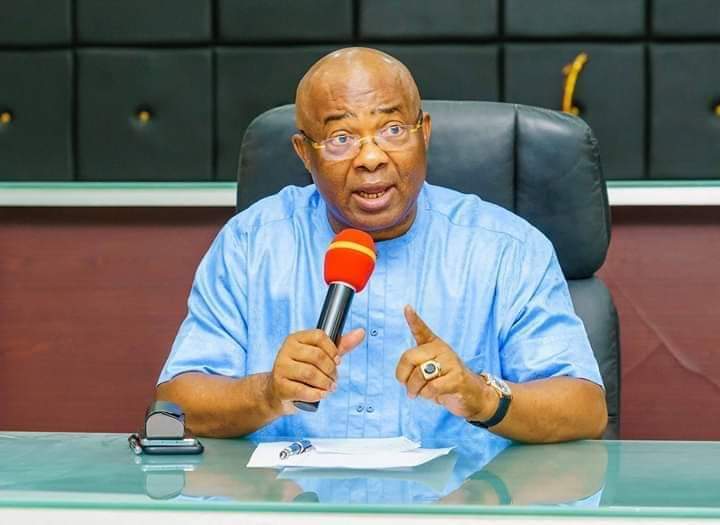 Ahead of the November 11 governorship election in the state, Governor Hope Uzodimma has made a change to his ticket.
He replaced his deputy, Prof Placid Njoku, with a female candidate, Mrs Ekemaru Chinyere Ihuoma.
This was revealed as the Independent National Electoral Commission (INEC) released a list of the running mates for the upcoming election.
Besides Uzodimma's new deputy, the list revealed the Peoples Democratic Party (PDP) candidate, Samuel Anyanwu's choice of a former House of Representatives member, Jones Onyeriri, as his deputy.
For the Labour Party, Senator Athan Achonu is running for governor with former Reps member, Tony Nwulu, as his deputy.
Political analysts that spoke with Daily Trust believe that the All Progressives Congress (APC) choice of a female deputy is a strategic move to attract the female vote in the state.
Furthermore, they suggest that selecting Ekemaru, who hails from the same Mbaike block as the PDP candidate, aims to counterbalance the growing influence of the opposition party in the forthcoming election.
The analysts also believe that this choice serves as compensation for the people of Ikeduru since Ekemaru shares the same political block as the outgoing deputy, Placid Njoku.