Benue Gov, Alia Sacks All Ortom's Political Appointees Days After Inauguration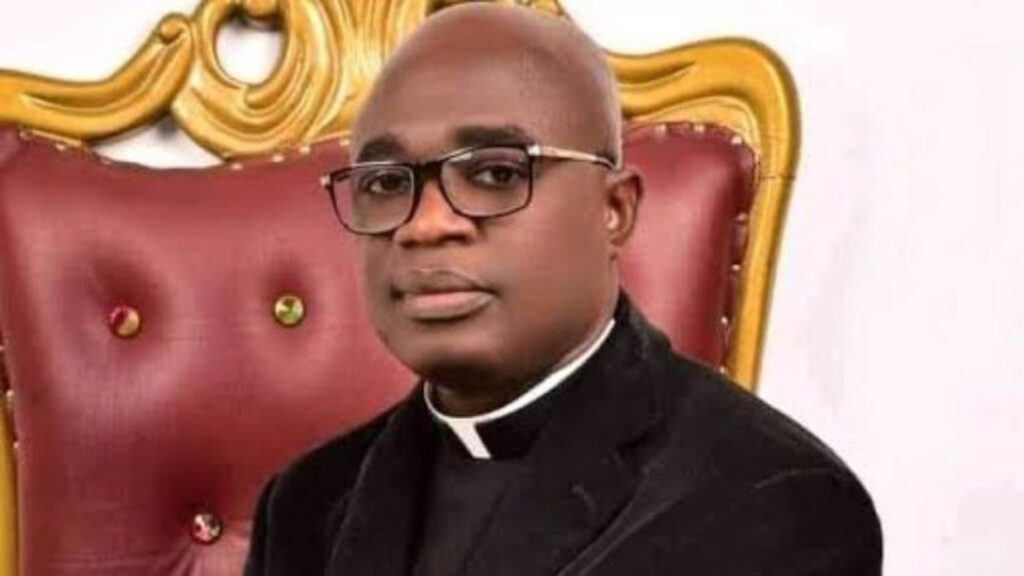 The governor of Benue state, Reverend Father Hyacinth Alia has sacked all political appointees under the administration of his predecessor, Samuel Ortom,  serving in the various Ministries, Departments and Agencies (MDAs).
Naija News understands that Alia has ordered the fired political appointees to hand over to the most senior civil servants in their various offices.
It was gathered that the chief press secretary to the governor, Mr Tersoo Kula disclosed the development to pressmen at a briefing after an emergency meeting.
According to him, the governor's decision follows discoveries that he made in the last three days since his inauguration.
Kula explained that his principal paid unscheduled visits to MDAs in the last three days and uncovered a lot of decay and inefficiency in the management of public utilities.
He noted that it was, for this reason, the governor decided to sack the affected persons.
It was also learnt that present at the meeting were the first five political appointees of the new administration, as well as top civil servants who are responsible for the payment and management of salaries and pensions.