Funke Akindele Reacts As Juliana Olayode Publicly Begs For Forgiveness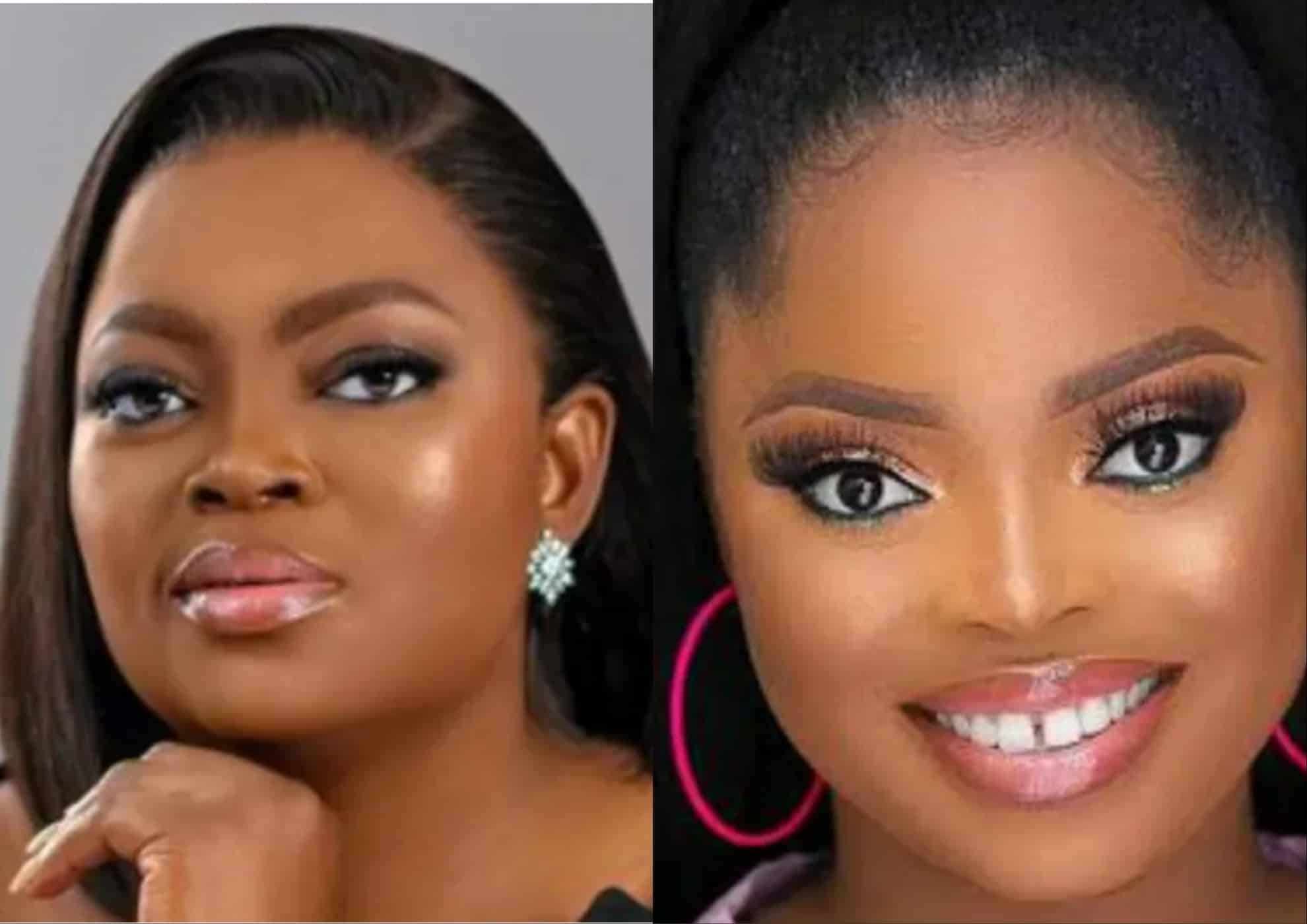 Nollywood actress, Funke Akindele has reacted to the public apology of her colleague, Juliana Olayode following their disagreement while working together on the popular sitcom Jenifa's Diary.
This comes after Juliana, 27, in a lengthy Instagram post on Saturday said that she hurt Funke, whom she said was a miracle God used to bring her to the limelight, due to her little knowledge of how the movie industry works.
She wrote, "As a teenager, my career in the mainstream entertainment industry started where many people who have put in years of hard work could only dream of, how could a neophyte even start from the mainstream, if not for a miracle?
"In my own case, the mercy of God and unmerited favour was evident, I broke into the industry by playing a friend and co-lead with a screen goddess who had put in decades of hard work and unprecedented creativity even as at that time.
"God used Aunty Funke Akindele @funkejenifaakindele to put me into the limelight. It was a shocker for me, especially at that tender age, when I had barely left secondary school, the kind of fame I earned from playing Toyosi in Jenifa's Diary was too enormous for my understanding.
"However, the lack of industry nitty gritty started manifesting in me, coupled with the fact that I had a guardian (manager) who didn't understand how the entertainment industry works, and I believed anything he feels and says.
"My guardian sent an email to Scene One TV, the producers of the Sitcom, which entire content I wasn't aware of until recently.
"The story of my goofs at the take-off of my career cannot be exhausted in a million words, I want to use this opportunity to apologize to Aunty Funke Akindele, ọmọdé ò lè mọ ẹ̀kọ́ jẹ, kó má ra lọ́wọ́, I am incredibly sorry for how I hurt you and how the email that was sent hurt you."
Reacting to the post, Funke wrote in the comment section: "My Juliana. I miss you. I will bite you. omo mi. I love you. See you soon."