CAN Tasks Tinubu On Issues To Address In North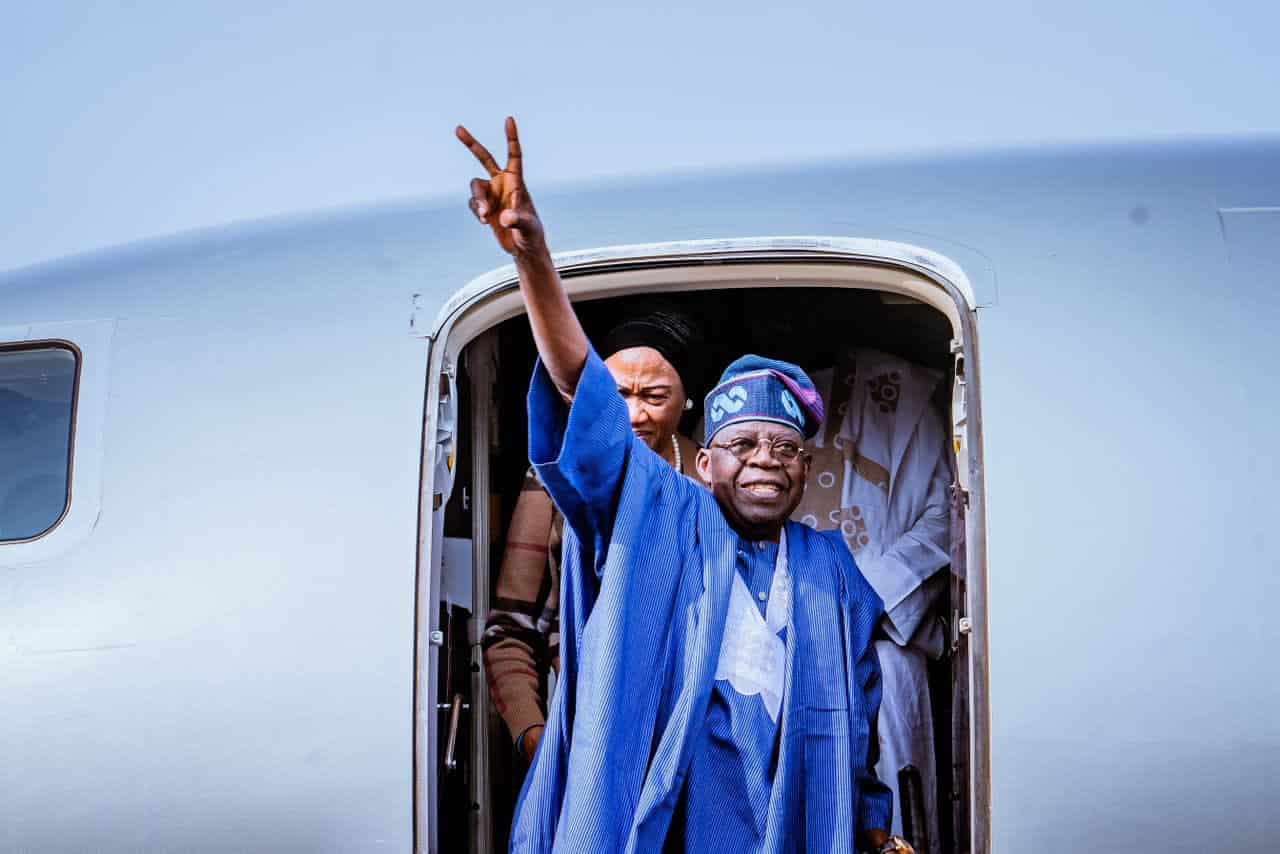 The Christian Association of Nigeria, on Monday, urged the President-elect, Bola Tinubu, to address the issues of accountable governance, illegal marriages, and forceful conversion to another religion against the wishes of the converts in the North.
Naija News reports that the President of CAN, Daniel Okoh, made the plea during the Church and Mission Leaders' Summit, organized by the Gideon and Funmi Para-Mallam Peace Foundation in Abuja, with the theme, "Peace-Building and Christian Mission."
The summit which was attended by various religious leaders and participants discussed ways to collaborate with the government and other stakeholders towards achieving a lasting peace in Nigeria.
According to the CAN president, Tinubu's administration must seek peace that will be all-inclusive and address the issues of ethnic and religious identity.
He noted that the forceful conversion of persons to faith against their wishes is archaic and should not be allowed to thrive again.
Okon added it is not a secret that Nigeria lacks quality leadership that is yet to transform the abundant economic wealth available in the land towards sustainable development.
He said, "The incoming administration must utilize the goodwill of faith leaders to seek genuine peace that will be all-inclusive.
"It must be assertive in addressing the issues of ethnic and religious identity. Nigerians should be able to lay claim and gain access to economic and sociopolitical benefits in any part of the country where they chose to reside.
"Addressing the 'indigeneity' clause and according to full residency rights to Nigerians will be a right step in the right direction.
"The Federal Character principle should be respected, and total right to freedom of belief or worship should be granted unhindered to citizens to freely subscribe to any religion of their choice.
"Abduction, illegal marriage, and forceful conversion of persons to faith against their wish is archaic, reprehensible, and condemnable all over the modern world and should not be allowed to thrive here.
"This anti-social practice, which has gained traction especially in northern Nigeria, should be discouraged and condemned by well-meaning citizens and constituted authorities alike."
Also speaking at the event, the President of the Foundation, Gideon Para-Mallam, said the summit also addresses the hostile Christian environment because of the atrocities of Boko Haram and other evil groups.
He said, "The Church is currently faced with a myriad of challenges as persecution against the Church and attacks on Christian communities intensifies by a combination of what we call the triumvirate of evil: Boko Haram, Fulani herdsmen and bandits destructive activities.
"There are also incidents of killings and counter-killings between Christians and Fulani herders in some communities, but such unfortunate developments have become excuses to wage large unjustified attacks on the Christian community"