Tonto Dikeh Speaks On Purported Complications During Second Liposuction Surgery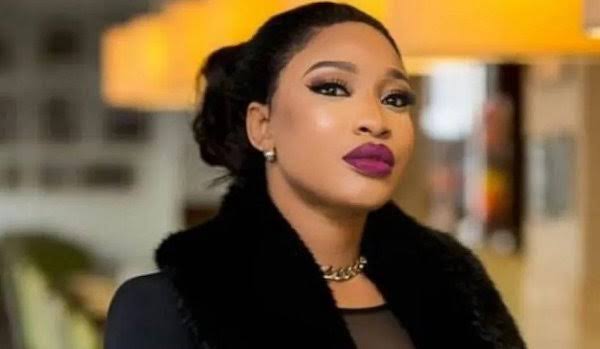 Nollywood actress cum politician, Tonto Dikeh, has shut down speculations of being in a critical condition following a recent surgery.
Naija News reported that the controversial thespian a few days ago, announced she has undergone another liposuction surgery.
The outspoken actress via her social media handles made the announcement accompanied by a video showing her entering the theatre for the surgery.
She explained that she had been attempting to burn her 'stubborn' tummy fat, 'adding that it has not been easy'
Tonto said that after undergoing the first surgery, she was careless with the healing process.
Taking to her Instagram page on Friday, Tonto shared a screenshot of a fan's tweet who claimed the actress was in critical condition and prayed for her quick recovery.
However, the former deputy governorship candidate in Rivers State frowned over the tweet and how people are quick to react to bad news.
Tonto Dikeh noted she is hale and hearty adding that people should pray for the recovery of money spent during the election if they are interested in praying for her.
She wrote: "The way we celebrate and pray publicly with clout when we hear bad news is alarming!!! When I came out for deputy governor of my state I didn't see strangers like this one, show care by praying for me but as soon as you hear one negative unverified nonsens@ you wanna pray publicly and attract all those negative responses.
"Anyways my surgery with @realign_aesthetic_clinic based in Enugu state went AMAZINGGGGGGGGGGGGG My body banging and my health on top notch.. If you have to pray, pls pray I recover at least half the money I spent on politics..
"No prayer is a waste I understand but pls don't BOTHER JESUS ON MY BEHALF. I AM SAFE IN MY OWN HOME doing chores and running errands"