"If APC Zones The Speakership Of The House Of Representatives, They Will Lose It"- Labour Party Rep-elect Warns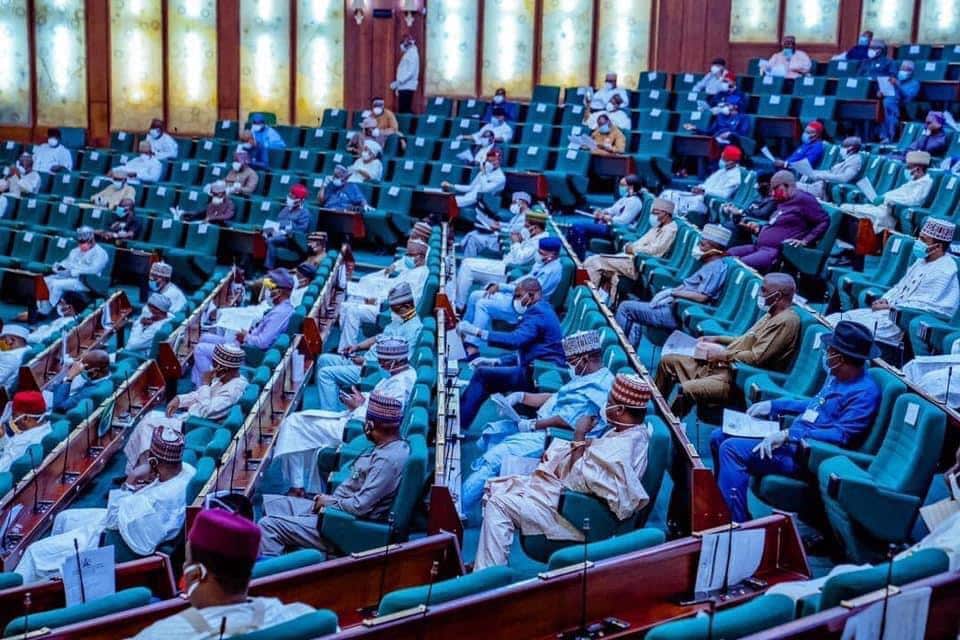 A House of Representatives member-elect, Joshua Chinedu Obika has warned that the All Progressives Congress (APC) would lose the Speakership of the 10th National Assembly if it decides to zone the seat.
Obika who was elected on the platform of the Labour Party (LP) to represent AMAC/Bwari Federal Constituency added that the APC does not have numbers to decide who becomes the next Speaker of the House of Representatives on its own.
The lawmaker-elect who described the APC as the silent majority said without the opposition members, the APC can't determine the next speaker of the House.
Naija News understands he based his argument on the fact that the opposition parties, comprising the Peoples Democratic Party (PDP), Labour Party (LP) and others have the majority in the House of Representatives with 180 members while APC has 178.
Two seats are pending – one in Akwa Ibom and another in Ondo state.
With this, Obika said the opposition has surpassed the APC and would definitely have a say in how and who emerges as Speaker at the end of the day.
Speaking in an interview with newsmen in Abuja, he said, "APC does not have what it takes to determine who becomes speaker of the 10th National Assembly because they are in the minority in the silent majority in the House of Representatives.
"The number of members from the minority has surpassed that of the APC as a political party, and the majority takes it. APC can still take the position of Speaker but that can only be determined by all of us, not by the APC as a party, because Nigerians are yearning for change.
"The 10th Assembly is made up of many political parties' representatives; we have the APC, PDP, LP, SDP, NNPP, ADC and Accord Party.
"That shows you that Nigerians are dissatisfied with the two dominant parties and as of today, they are in the silent majority; they cannot do much. If APC zones the leadership of the House of Representatives, they will lose it."