Tinubu: Bode George Reveals When He Will Leave Nigeria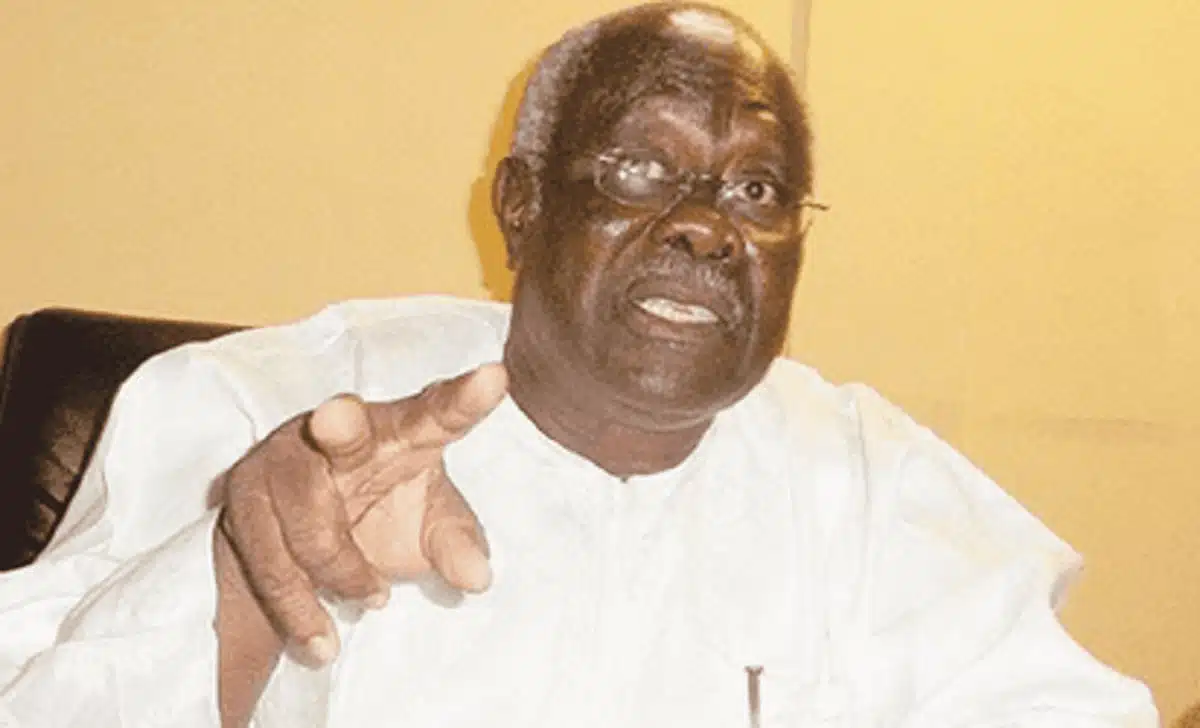 Former Deputy National Chairman of the Peoples Democratic Party (PDP), Bode George has said he would wait for the outcome of the Presidential Election Petitions tribunal before leaving the country.
The PDP Board of Trustees (BoT) member made this known during an appearance on Arise News programme, The Morning Show.
Recall that George had earlier vowed to leave Nigeria if Bola Tinubu of the All Progressives Congress (APC) won the February 25 presidential election.
However, since the Independent National Electoral Commission declared Tinubu as the president-elect, the PDP chief is yet to relocate to another country.
According to George, he will decide when he wishes to relocate and he will pick the location of his choice. The PDP stalwart added that he will quit partisan politicse, saying that he has been fighting to make this country work for the last 25 years.
He said "I am almost 80 years old, I can decide to live the rest of my life in peace. Remember, I was in the Navy, I have been in almost all parts of the world, and I can still decide to go back to any place and live my life in peace; a place where water, electricity, security and food would be available; that is all I need for my children and grandchildren to be well.
"All I need to do very soon is to quit and get out of partisan politics because all of my 25 years I have been struggling, fighting, trying to make this country work.
"When I will go, I will decide, that's my choice. The game is not yet over. We are going to wait on the outcome of the judiciary. I have relations here, it doesn't mean I will never come back to Nigeria. If I said I am going to be out, that I am not going to be here, am I going to look for another job now? Nobody will employ me now."