PDP's Liman Kantigi Says He Won't Challenge Niger Governor-Elect In Court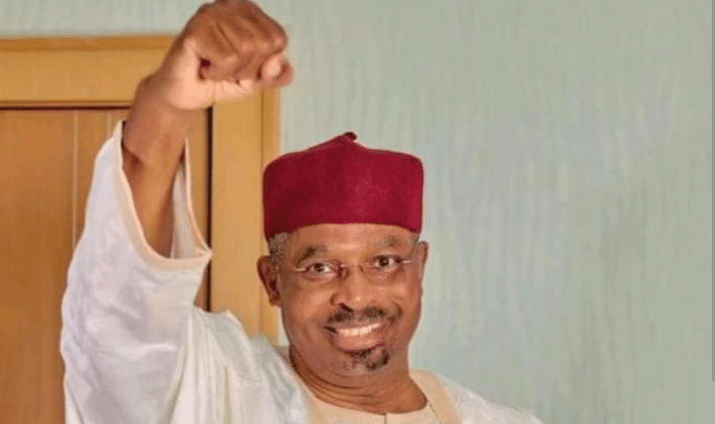 The governorship candidate of the People's Democratic Party (PDP) in Niger state, Liman Kantigi, said he would not challenge the outcome of the March 18 governorship election in court.
In a press conference he organized in Minna, Niger state capital, on Saturday, Liman Kantigi stressed that only God's judgment is conclusive and that he has accepted the outcome of the election.
Naija News recalls that the Independent National Electoral Commission (INEC) declared Umar Bago of the All Progressives Congress (APC) winner of the election with 469,896 votes. While Kantigi finished second with 387,476 votes.
While addressing reporters on Saturday, the PDP governorship candidate said the election result was decided because "God knows the future from the present" and that "God sees every situation."
Kantigi emphasized that despite the election's outcome, he would never lose interest in politics.
He said, "Whether the winner won through popularity, or he had used other means or whatever, it is God that made it possible for him."
"There is time for everything, elections have come and gone. Let us gather around whosoever God has put on the throne and join hands to look at the problems of Niger State.
"Believe me in all honesty, Niger State is being abandoned with so many lapses. The people are suffering, no infrastructural development and there is poverty everywhere.
"Can you Imagine how a common spaghetti, yards of clothing materials attracted people to sell their votes because they saw that as their last hope?"
Even though Liman Kantigi had called the winner of the governorship election to congratulate him, there are speculations that the PDP is still considering challenging the outcome of the election in court.
When asked if he would support the party's decision to challenge the outcome of the election in court, Kantigi stressed that whatever the party decides to do is entirely up to the party.
He said, "I strongly believe there is no court that is higher than the court of God, but if the party (PDP) so wishes, they have the mandate to do so if they have the resources".