Fani-Kayode Threatens Those Plotting To Annul Tinubu's Election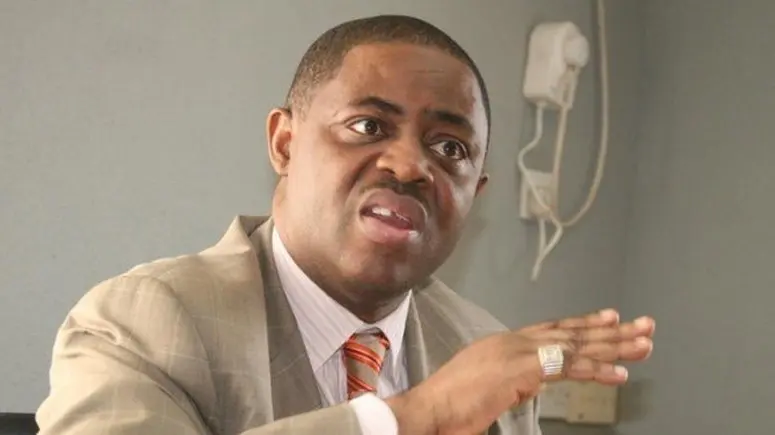 Former Minister of Aviation, Femi Fani-Kayode, has threatened those attempting to annul the election of Bola Tinubu as President-elect.
Naija News reports that this comes in the wake of the series of petitions filed by candidates of the Peoples Democratic Party (PDP) and Labour Party (LP), Atiku Abubakar and Peter Obi respectively, seeking the conduct of a fresh election over the irregularities that marred the February 25, election.
In a tweet via his page, the All Progressives Congress (APC) chieftain claimed the opposition has been planning to disrupt peace despite all their attempts at keeping the peace.
According to him, the brain of those attempting to intimate the court, destabilize the country, and swearing-in will be annulled if they annul Tinubu's election.
However, for some reasons best known to him, FFK deleted the tweet after making the threat and vowing to go back to the trenches.
He said: "Annul Asiwaju's election & we will annul your brain. Given what the opposition are planning & doing despite our attempt to keep the peace we are going back to the trenches. Those attempting to intimidate the courts, destabilise our nation & stop the swearing-in will rue the day."
You Will Come Out Crying
Meanwhile, Fani-Kayode has described the court case of the Labour Party (LP) presidential candidate, Peter Obi, challenging the victory of President-elect, Bola Tinubu as a joke.
Peter Obi and LP filed their petition on Tuesday, with the Independent National Electoral Commission (INEC), Bola Tinubu, Shettima Kashim (vice president-elect), and their party, the All Progressives Congress (APC) listed as respondents.
Obi demanded a fresh conduct of the 2023 presidential election.
This is as Obi requested that the Presidential Election Petition Court (PEPC) cancel the February 25 polls and order the conduct of a new one.
However, Fani-Kayode in a post via Twitter described the court case as a 'joke of the century' and would go nowhere as supporters of LP popularly called 'Obidients' will come out crying.