APC's Binani Reacts As INEC Delcares Adamawa Guber Poll Inconclusive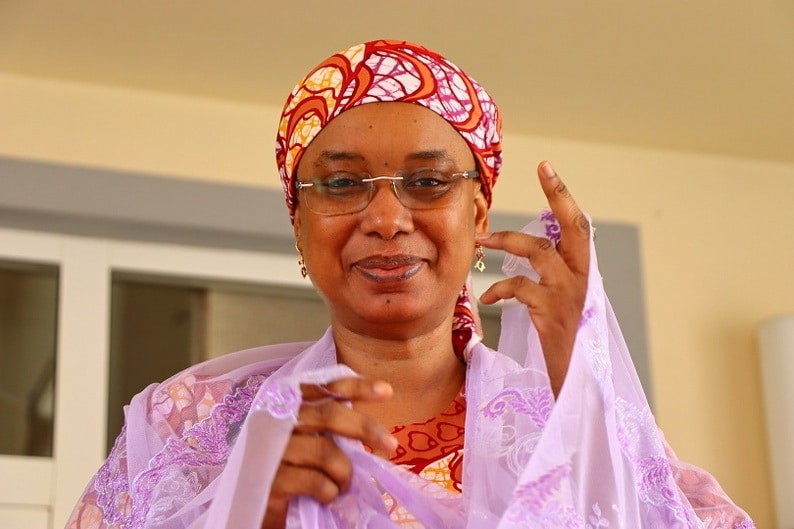 The All Progressives Congress (APC) governorship candidate in Adamawa State, Aishatu Ahmed Binani, has expressed support for the declaration of the governorship election in the state as inconclusive.
Recall that the state collation officer of the Independent National Electoral Commission (INEC), Prof Muhammadu Mele, had declared the election inconclusive due to the margin of votes.
The incumbent Governor Ahmadu Fintiri, who is seeking re-election under the Peoples Democratic Party (PDP), polled 421,524, while Ahmed scored 390,275.
Speaking during an appearance on Channels Television's Politics Today on Friday, Binani welcomed the decision by INEC, stating the electoral umpire did well by rendering the poll inconclusive.
The Senator alleged that violence and irregularities were recorded in 16 of the 21 Local Government Areas (LGAs) in the state.
Binani also claimed that several of the Bimodal Voter Accreditation System (BVAS) devices were bypassed, allowing for over-voting and intimidation of electoral staff in a number of locations.
She said: "My position is that the INEC REC did very well by declaring the result inconclusive and my reasons are simple.
"Whoever saw or monitored the election of Adamawa State knows that the election was marred with violence, rigging, over-voting, and all manner of irregularities.
"The figures that were deposed were really, as far as I'm concerned, concocted figures.
"[For instance] if the BVAS accredited only 10 people, you'll find out that over 30 people must have voted. That is part of irregularities."
Speaking further, the APC candidate stated that she was not scared of returning to the state for a supplementary election.
Biniani asked INEC to conduct a review of the affected local governments so that it will bring out the real figures for all the candidates.
She said: "I'm never afraid, but all I'm asking is that let INEC please conduct a review on this said local governments so that it will bring out the real figures for all the candidates.
"That is all I am asking, and as soon as that is done, we would be home and dry, and then we would be confident to go back to the field."
On the possibility of becoming the first elected female governor, Binani said she feels great and happy.
"I'm not doing this for Binani; I'm not doing this for myself. I'm doing it for every girl child in this country. It's for all the women in Nigeria," she added.