Rigging In Enugu: PDP Writes To APGA, LP Governorship Candidates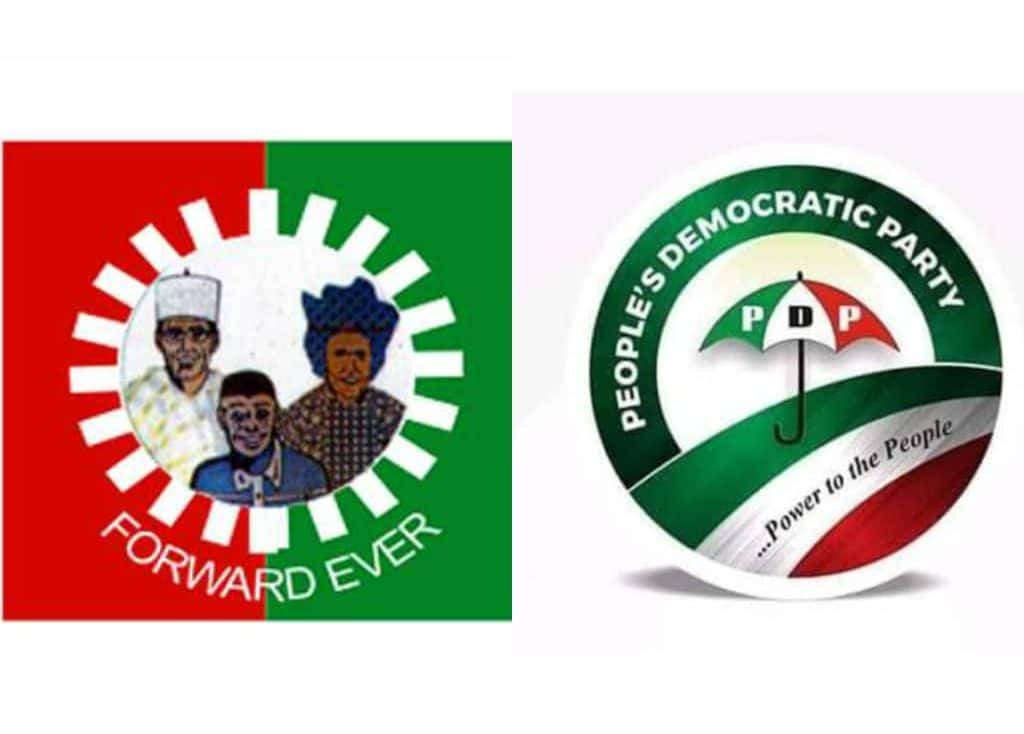 The People's Democratic Party (PDP) has told its major opponents in the March 18 governorship election, APGA and Labour Party, that it did not rig the election as widely claimed.
Naija News recalls that the governorship candidate of APGA, Frank Nweke, and that of Labour Party, Chijioke Edeoga, had issued separate press statements claiming that the PDP rigged the election in favour of Peter Mbah.
However, in a response issued on Friday by PDP Campaign Committee's spokesperson and director of communications, Mr. Nana Ogbodo, the party stressed that its candidate, Mbah, won the election because he was the most competent for the job.
The statement reads, "If any party should complain bitterly, it was indeed the PDP, which was manifestly rigged out in several local government areas, where the election was militarised against their supporters, despite being the ruling party.
"Recall that when the duo levelled allegations of planned compromise of the governorship poll against the PDP, INEC, and other vital institutions of democracy ahead of the March 18 polls, we were quick to point out that they were not only making excuses for their expected failure.
"They were indirectly letting Enugu people into the mayhem they planned to unleash on them, having failed to condemn the statement by the LP chieftain and senator-elect."
Message To Nweke
The PDP statement continued, "We also told you that Nweke has been a part and parcel of PDP since 1999 until last year, having served as Chief of Staff to former Gov. Chimaroke Nnamani and Minister in three ministries."
"We can authoritatively inform you that Nweke will also be on his way out of APGA after he had lost again at the Election Petition Tribunal.
"He did not disappoint when he characteristically took to the media to deprecate the outcome of the governorship poll, which he was bound to lose in the first place.
"It is noteworthy that he only garnered 1,609 votes in his native Nkanu West LGA to lose scandalously to PDP, which polled 8,382 votes."
"Therefore, we wonder how a man, who scored only 1,609 votes in his LGA, a man rejected by his own people, and also running on a party without structure intend to win a gubernatorial election against the PDP that is on ground".
Message to Edeoga
On Edeoga, the statement continued: "Edeoga knows very well that his false claims of over-voting in Nkanu East LGA is a deliberate fabrication that has been put to rest by INEC.
"He only regurgitates the fallacy to mislead unsuspecting Nigerians, which is the usual Enugu LP's penchant for propaganda.
"We are aware and have it on record, all the atrocious rigging and militarisation of the election against our supporters in most parts of Enugu North Senatorial District and Isi-Uzo LGA.
"We have ample evidences on how the PDP was manifestly rigged out in Nsukka LGA, Udenu, Igboeze North, Igbo-Eze South, Igbo-Etiti and Isi Uzo".
On both governorship candidates, the PDP concluded, "These are members of the PDP that only wanted to go to the Lion Building in other vehicles.
"East, West, North and South, there is no place like home and we are ever ready to welcome them back whenever they return".