Fintiri Reveals Identity Of Person Behind Adamawa's Inconclusive Poll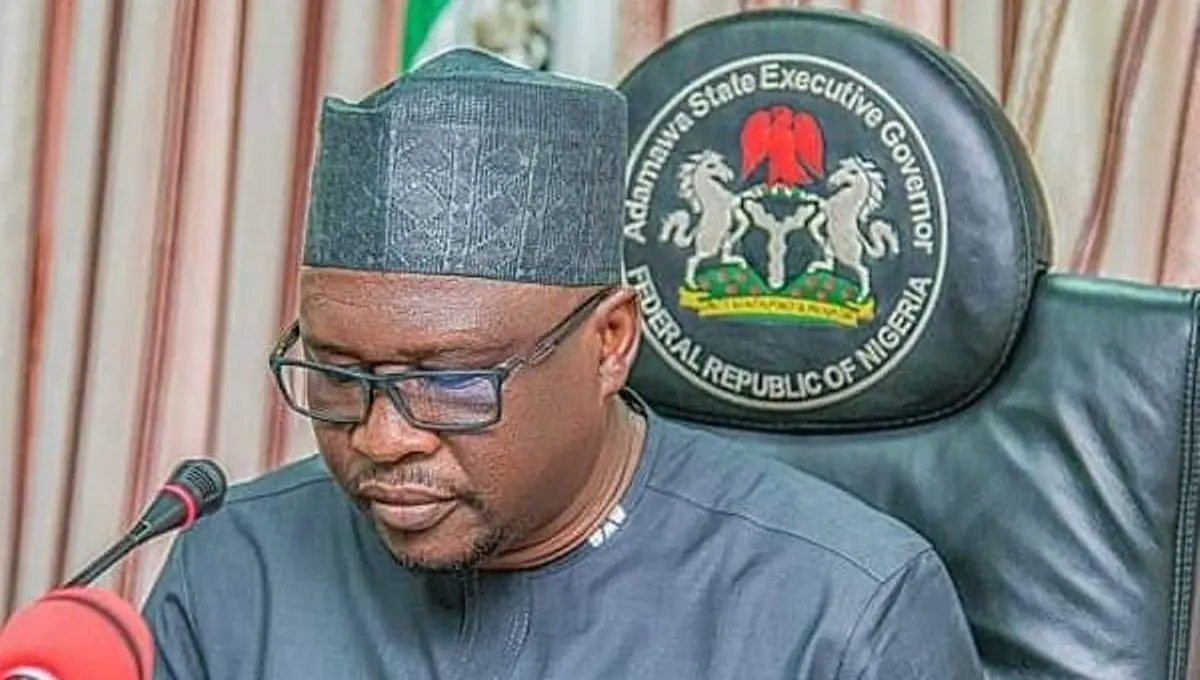 The Adamawa State Governor, Ahmadu Fintiri, has claimed that the state Resident Electoral Commissioner (REC), Hudu Yunusa Ari, was behind the controversies of how the state polls were declared inconclusive.
Naija News reports that the governor during an appearance on Channels Television on Friday alleged that the integrity of the INEC official is questionable.
The governor claimed that Ari was in the house of the governorship candidate of the All Progressive Congress (APC) in the state, Aishatu Binani, for three hours trying to manipulate the results.
He said, "The trouble started when the All Progressives Party, APC started using thuggery to snatch the results summary sheet from Furore LGA collation after results came in from all the wards.
"The snatching of the summary sheet was masterminded by the House of Representatives elect from that Constituency. They know he has his house, children and two wives in Furore LGA, but nothing was done.
"The REC (Hudu Yunusa Ari) has been caught on tape telling the collation officer from Furore that he has orders from above to deliver APC. They should not allow the man to continue because of his questionable character.
"All I am saying is that his integrity is in question with the kind of reputation INEC has built; the man should be withdrawn from the state."
It would be recalled that the governorship election in Adamawa State was declared inconclusive by the electoral umpire.
The state INEC Collation officer, Professor Muhammed Mele, explained that the margin of win between the leading two parties was lower than the number of collected PVCs in places where the election did not hold.
Fintiri of the Peoples Democratic Party (PDP) had been set to win the poll after polling 421,524 votes, against the 390,275 votes scored by Binani of APC.