Guardiola Reveals Why Phil Foden Struggled This Season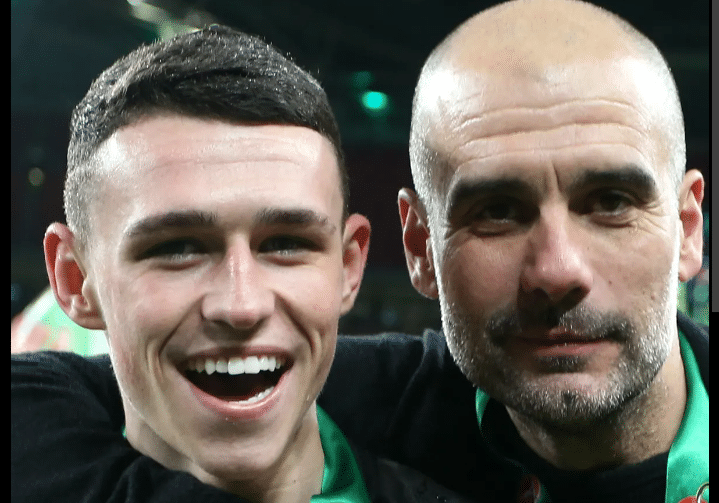 The Manchester City manager, Pep Guardiola, has offered a justification for why Phil Foden has struggled to be consistent this season.
Phil Foden made the opening move that helped Man City grab a 2-0 victory over Newcastle earlier today. With his deflected goal earlier today, the England international now has four in three games.
Foden had only scored once in 10 appearances before his recent run, and he had only started five of Man City's initial 15 games following the Qatar World Cup because of foot and ankle problems.
The 22-year-old versatile footballer has, however, bounced back impressively, matching his two-season average for Premier League goals while still having plenty of time to set a new career best at the top level.
He excelled in shooting, accurate passes, and dribbling against Newcastle.
After the 2-0 win over Newcastle United, Pep Guardiola spoke about Foden and how he had a chat with the England international to help him put his recent struggles into perspective. The coach noted that Foden's earlier drop in form is only a necessary step for the youngster's development.
The coach said, "Phil has this special ability to have the ball [and think] 'where is the goal, I go there and attack', with the ball and without the ball.
"But when I spoke with Phil during the year when he had the ball [and it was] pass back, pass back, pass back, you feel [he doesn't] have the confidence to do it. And I explained to Phil, that is normal. 'What happened to you, Phil, is absolutely what should happen'.
"He arrived at 17 years old training with us. Ten minutes [of game time], 15 minutes, 20 minutes, here [raising his hands to indicate Foden's level], here [raising his hands higher], national team, World Cup, European Cup, winning titles and every year he was a little better than the year before.
"When you arrive in a moment you go down, the important moment is to accept it. The struggle with his ankle, accept it, that's the most important thing.
"Don't blame the other ones, don't blame the opponent, don't blame the manager or the club or the mates or whatever. Accept that 'I can do better' and come back to the principles and step by step you will be back.
"And of course now he's scoring goals and at the moment we've had, he's been the most important player up front. One of the most important.
"What happened with Phil it's completely, completely normal. I said, 'The bad moments, these too shall pass'. It's always like that. During 90 minutes, the bad moments too shall pass.
"Always will come the good moments and you will come back to the game and at that moment be ready to do it."