2023 Election: Political Party Make U-Turn, Deny Endorsing Atiku For President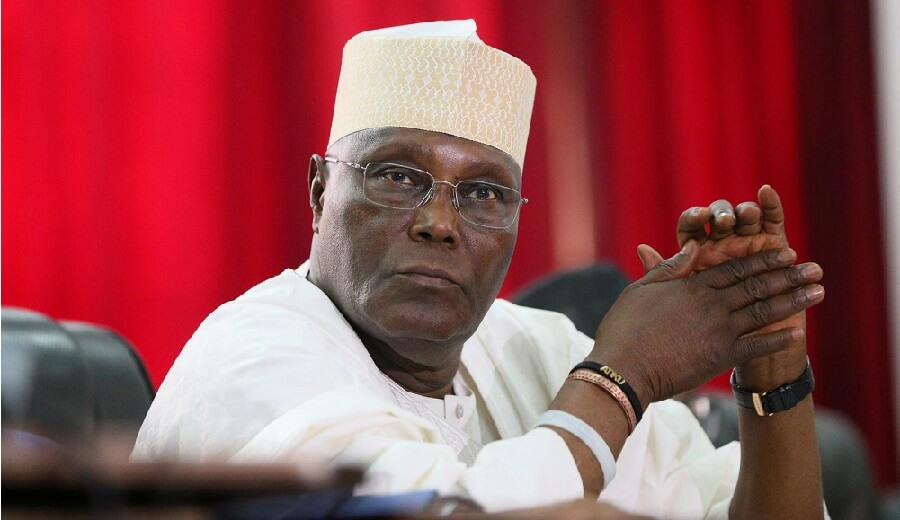 The Action Alliance (AA), on Sunday, denied adopting former Vice-President Atiku Abubakar as its presidential candidate in the next Saturday's election.
This was made known in a statement signed by the National Chairman of AA, Dr Adekunle Omo-Aje, where he said the party, neither had such an arrangement nor was it planning to adopt any other person in the place of its presidential candidate.
The AA faction led by the sacked national chairman, Mr Kenneth Udeze, alongside other four political parties, had on Saturday adopted Mr Abubakar as their presidential candidate for the Feb. 25 poll.
Other parties include Allied Peoples Movement (APM), African Democratic Congress (ADC), Action Peoples Party (APP) and National Rescue Movement (NRM).
Reacting, Omo-Aje said: "Our attention has been drawn to a fabrication and fraudulent arrangement, purportedly with some named political parties touching on stepping down for presidential candidate of People Democratic Party Alhaji Atiku Abubakar.
"We make bold here to say emphatically that our party, Action Alliance, has no such arrangement at all, nor was anything as such ever contemplated among our ranks.
"This is to further reiterate for the umpteenth time that our party, Action Alliance, is never thinking of any kind of collaboration with any political party or any candidate whatsoever."
According to him, we had warned the general public of the activities of some political scavengers assembled by the recalcitrant usurper, who has been adjudged as a "meddlesome interloper" by a High Court of the land.
"Kenneth Obideche Udeze is a parasite that feeds on the blood of docile and gullible politicians; he is a Merchant of Venice.
"As a political party of repute, Action Alliance has hosted a series of world press conferences to alert the general public that, Kenneth Obideche Udeze is not even a member of our party let alone having any locus standi to speak or act for, or on behalf of the party anywhere, anytime.
"This, we did, to save would-be victims of this fraudulent political venture from getting defrauded.
"If anyone thereafter gets entangled in his antics and scam expertise, our party, Action Alliance, will be absolved of any associated guilt.
"Our party, Action Alliance, has a presidential candidate that is neither being withdrawn nor dropped.
"So, it is appalling to think that some political scouts without circumspect could still get scammed by this certified interloper as if they were charmed to blind olds," he said
Atiku Has No Credentials To Be Sole Northern Presidential Candidate
In a similar development,  Alhaji Seidu Baba, a member of the Northern Elders Forum (NEF), says the forum has not adopted former Vice-President Atiku Abubakar, the Peoples Democratic Party (PDP) Presidential candidate, as a consensus candidate.
Baba made the clarification on Saturday at a news conference in Abuja.
According to him, though Atiku has been scheming to be endorsed as the sole candidate of the North, NEF has not endorsed him.
He dismissed the claims that the NEF's 10th Anniversary was to adopt Atiku as the consensus candidate for the North, "Atiku has no credentials to be a sole  Northern Presidential candidate".
Baba said: "There was an attempt to cajole and even force the NEF to adopt him (Atiku), which shows how desperate he is.
"Many people believe, that although the Governor of Kaduna State, Malam Nasir El-rufai, was condemning Northern elders, it is believed, his real target was Atiku Abubakar.
"There is no way Atiku can be a Northern candidate because he does not know them and we do not know him."
"It is believed Atiku got wind of his rejection the reason he failed to show up at the NEF Assembly and could not send any representative.
"Atiku has not been seen as somebody who is close to the North, because he has not been fair to us.
"He is somebody that has his base outside the North."