"We Stand Where The Northern People Stand" – NEF Gives Update On Preferred Presidential Candidate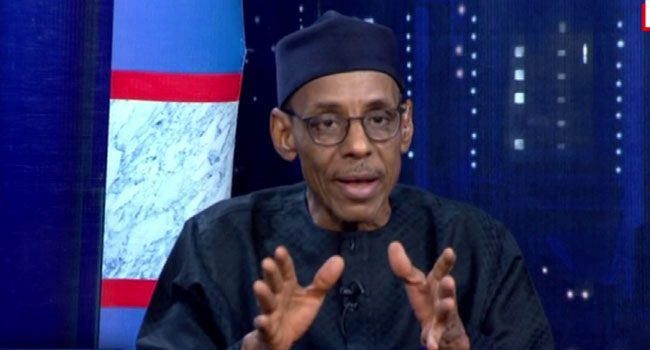 The Northern Elders Forum (NEF) has declared that it is yet to pick any preferred presidential candidate for the 2023 election in Nigeria.
This was made known on Tuesday night by the spokesperson of the forum, Hakeem Baba-Ahmed during an interview on Channels Television.
He explained that the forum will protect the interest of the northerners but for the time being, they are still consulting and evaluating all the major candidates before declaring their choice.
The NEF spokesperson assured that they would not be rushed or intimidated into picking any preferred candidate for the February 25 presidential election in Nigeria.
He said: "We stand where the northern people stand. We are looking critically at all the candidates, three or four of them. We are still in the process of assessing who we think deserves the support of the north.
"People are looking up to us; alot of them for guidance for advice and we are taking this very seriously. We don't want to rush, we haven't endorsed anybody, we haven't said this is where the north will go, we don't need to be pushed or stampeded, we are comfortable where we are.
"Let the candidates continue to canvass and ask for our votes.
"The north has a huge number of votes and substantially, they will go to where groups like ours advise people to go."
Asked by the anchor if the forum is still able to dictate the political direction of the northerners and influence how the people will vote, Baba-Ahmed replied in the affirmative, saying "people listen to us."
See the video