I'm The Stepping Stone To Igbo Presidency – Atiku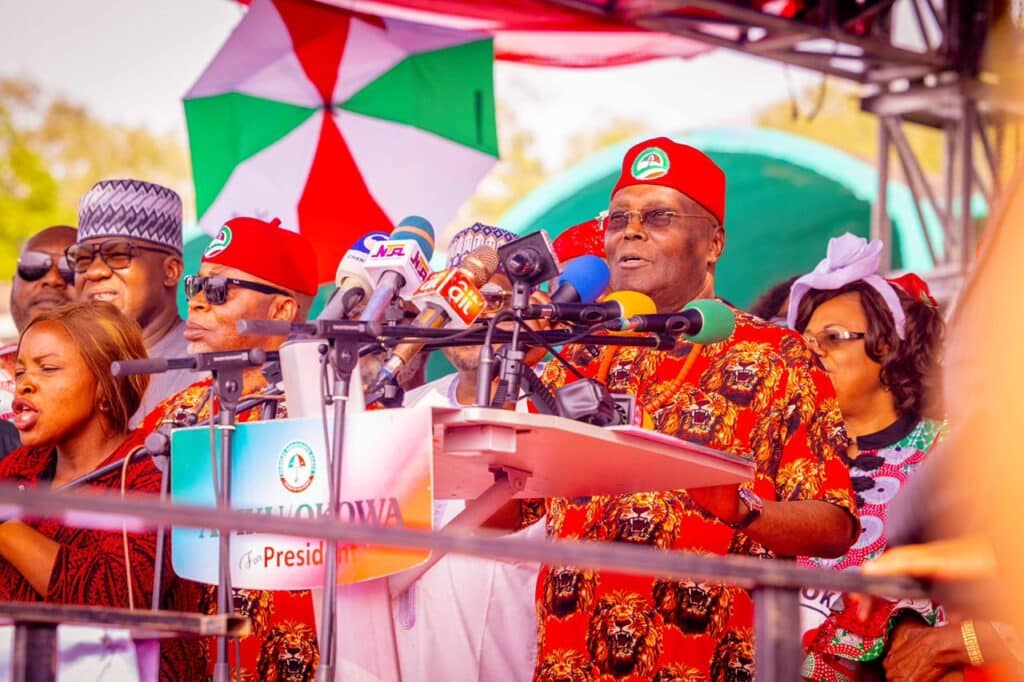 The presidential candidate of the Peoples Democratic Party (PDP), Atiku Abubakar, has said he is the pathway to an Igbo Presidency in the country.
Naija News reports that the former Vice President stated this on Tuesday at the PDP Presidential campaign rally held at Michael Okpara square in Enugu, the Enugu State capital.
Atiku asked his supporters in the state to continue believing that the country will have an Igbo president soon. He also urged them to continue supporting the party because Enugu is a PDP state.
The PDP standard bearer said Nigerians are ready to elect him in the presidential election and asked Enugu residents to join other Nigerians who are eager to vote for the PDP and not be part of the minority.
He said: "I want to let you know that this country is geared towards electing a PDP government. Do not be an exception and do not be a minority.
"I want to say that I am very pleased with the attendance and the crowd I have seen here in Enugu today.
"Whoever says there is no PDP in Enugu is not saying the truth. There is PDP in Enugu and Enugu has been PDP from inception and is still PDP today, and will continue to be PDP.
"When I came here a few months ago to attend a zonal conference of the south-east, I said to the Igbo that I am going to be the stepping stone to the Igbo presidency, and I mean it.
Whether an Igbo man is from the south-east or south-south, it is the same race and today, my running mate is an Igbo man. It is a universal ethnic group; it is a universal race.
"So, my fellow brothers and sisters, the people of Enugu state, I want you to continue believing and I want you to continue supporting the PDP because PDP is Enugu and Enugu is PDP.
"The next government is going to be formed by the PDP. Therefore, as you have always been, be in the mainstream of Nigerian politics because that is the only way that can bring about the prosperity, economic development, peace, and security you are looking for in this part of the country and the country in general.
"So, we want to thank you very much indeed for turning up in great numbers to attend this rally and we promise you Enugu state will continue to receive the required attention it has always received."