New Naira Notes Scarcity Plot To Sabotage Elections – Wike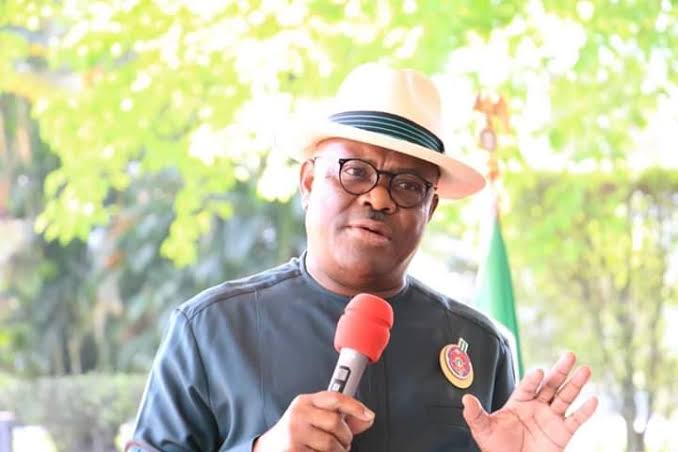 Governor Nyesom Wike of Rivers State has said the new naira notes scarcity is an attempt to scuttle the forthcoming general elections.
Naija News reports that the Rivers governor made the claim on Saturday at the Rivers PDP campaign rally in the Opobo/Nkoro Local Government Area (LGA) of the state.
Wike claimed that the aim of the naira redesign policy is to frustrate and enrage Nigerians and trigger protests, which will subsequently lead to the postponemnent of the elections and the inauguration of an interim government.
The governor opined that those who are in support of the naira redesign policy of the Central Bank of Nigeria (CBN) are enemies of the nation, adding that President Muhammadu Buhari was misled into approving the naira redesign policy.
He said: "Let nobody try to scuttle this election.
"This policy (naira redesign) is targeted at making people angry so that they will demonstrate and riot and then the election will be postponed. Then they will introduce an interim government."
Wike advised residents to remain calm and avoid protests despite the "provocation" caused by the new naira supply scarcity.
He added: "No matter the provocation, don't protest. This election will hold. This election is by the PVCs. This election is not an election of cabals; it is an election of Nigerians.
"You said you want to remove the old currency but we have not seen the new ones. Can you buy fuel? Can you buy anything to eat again? Now, tell me, would you vote for anybody who loves Nigeria and is running for election, who supports this CBN policy?
"Those supporting this kind of thing are enemies of Nigeria. I believe that they did not tell President Buhari the correct thing because I and the president are going at the same time — May 29. Nobody will stay one day more than the other.
"So, I know the man will like to finish well and go and I won't see what is bad and not advise him. Those plotting all these things are those who don't like him. But I believe he will hear the cries of Nigerians."
Wike's comment comes days after the presidential candidate of the All Progressives Congress (APC), Bola Tinubu, alleged that the current nationwide petrol scarcity and new naira notes scarcity was a plot to scuttle the forthcoming elections and his expected victory.