PDP Crisis: Atiku's Supporters Unknown in Rivers – Wike Replies Sekibo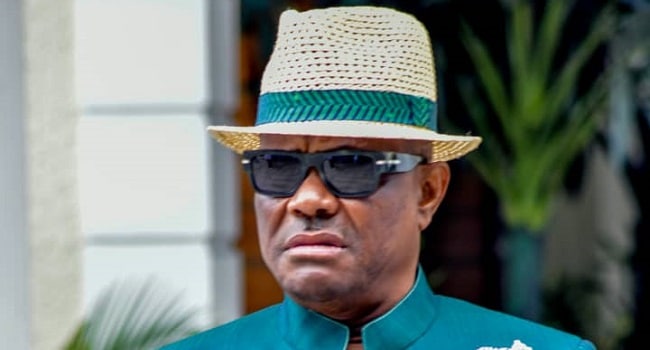 Governor Nyesom Wike of Rivers State has said supporters of the presidential candidate of the Peoples Democratic Party (PDP), Atiku Abubakar, in the state were unknown.
Wike stated this on Friday night through the state Commissioner for Information and Communications, Chris Finebone.
Naija News reported that the Director-General of the PDP Presidential Campaign Council (PCC) in Rivers, Abiye Sekibo, had said the real party stakeholders in the state are Atiku's supporters.
The former Minister of Transportation also claimed that party members loyal to the former Vice President and the PDP PCC had been victimized by the state government.
Dismissing Sekibo's claims in a chat with The Punch, Finebone stated that Atiku's supporters were unknown in the state apart from a couple of his past business partners who are struggling to revive their business partnership under the guise of politics.
The commissioner also refuted Sekibo's claim that governor Wike is victimising Atiku's supporters in the state and not allowing them to campaign freely.
He said, "Rivers State governor victimising Atiku supporters in Rivers State? In the first place, who are Atiku supporters in Rivers State?
"We don't even know Atiku supporters in Rivers State apart from a couple of past business partners of Atiku who are struggling to revive their business partnership under the guise of politics. But no one is victimizing them. No one is interested in their private business with Atiku. It is far from it."