2023: I Will Recommend A Younger Person – El-Rufai Speaks On Tinubu's Presidency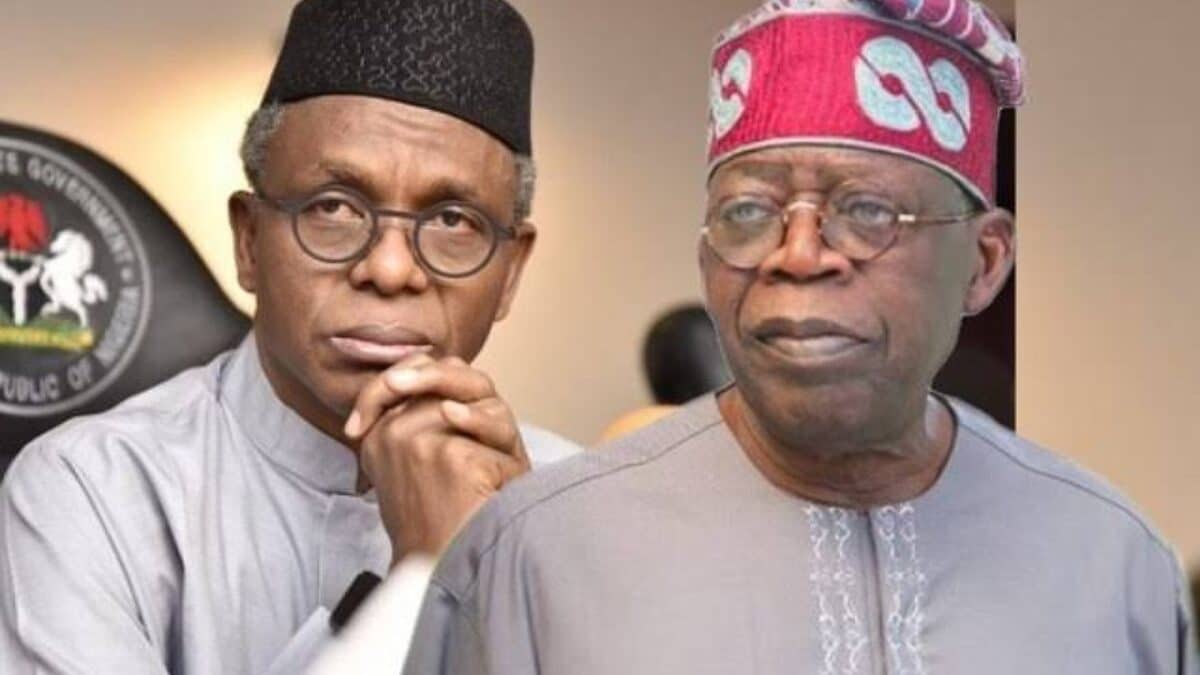 Kaduna State Governor, Malam Nasir El-Rufai, has said he would recommend a much younger person to the All Progressives Congress (APC) presidential candidate, Asiwaju Bola Ahmed Tinubu, if he becomes Nigeria's next president and demands he works with him.
Naija News reports that El-Rufai said this on Wednesday morning while fielding questions on Channels Television's Sunrise Daily programme.
Tinubu had last year urged the two-term governor not to withdraw from politics after his current tenure, begging the APC chieftain to stay and work with him in government with the hope of succeeding President Muhammadu Buhari.
Speaking today, less than a month before the 2023 presidential election, El-Rufai said on national television that he and other party chieftains would give the former Governor of Lagos State all the support needed for his victory at the poll and also help him succeed in leadership.
El-Rufai stressed that he will do whatever he can to ensure Nigeria is better but will always present younger options if he is asked to take an appointment after his governorship position in Kaduna.
The Kaduna Governor said he is already counting down to the end of his stay in office.
"One hundred and sixteen days to go, I believe, I am counting down every day. I am looking forward to handing it over to someone else," said El-Rufai while speaking about his second tenure.
According to him, leadership is a burden, and he is eager to exit the office to concentrate on other essential things.
"Yes, it's a burden. Trust me; I am trying to get my life back. Spend more time with my family, I have young children, and they need my time.
"And I have a Ph.D. to complete; I have been on a Ph.D. programme for a few years now. I need to focus on it and get it out on time," El-Rufai told the interviewer.
Speaking about Tinubu's quest to have him stay to work with him, El-Rufai said: "Yes, that's what he wants. So we are still talking. Of course, you know Asiwaju is the candidate of our party, and we will do whatever we can not only to get him elected but also to make him succeed.
"But, I still believe that when Asiwaju tells me what he wants to do in his government, I will be able to recommend much younger, more energetic people that can do as well job I can do, even better.
"You know, our experiment in Kaduna has shown that if you empower young people and give them political backing, they can deliver incredible results.
"We do that in Kaduna, and I do not think there is a job in the government that we can not get a younger person. But like I say, we are still talking with Asiwaju.
"Nigeria is the only country whose passport I have. And whatever I can do to make sure our country is better, I will do it. But I am just saying I will always present options."