Naira Redesign: Atiku Makes Demands On Old Naira Deadline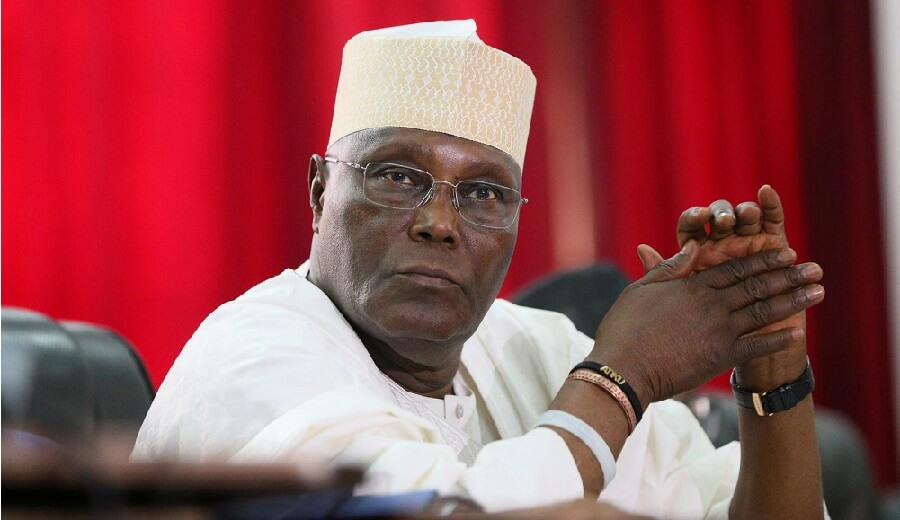 The Peoples Democratic Party (PDP) presidential candidate, Atiku Abubakar, has demanded a slight extension to the January 31, 2023 deadline, given by the Central Bank of Nigeria (CBN) for the swapping of old Naira notes in commercial banks across the country.
Naija News reports that the former vice president made the assertion in a video via his verified Twitter page, titled, "My position on the CBN January 31st deadline on the new Naria notes".
He expressed concern over the challenge faced by millions of Nigerians, especially those in rural communities in meeting up with the deadline announced by CBN.
While applauding the monetary conversion policy as a worldwide practice, Atiku stressed that the deadline is unfit and should be slightly adjusted.
Speaking further, Atiku Abubakar said the proposed deadline will cause heavy discomfort for Nigerians and a slight extension of the Naira notes swapping will ease the burden while the CBN continues to sensitize the public on the imperative of mobile banking policy.
He said: "The ongoing policy of the CBN to redesign the naira notes has generated wide reactions across the country and beyond.
"This exercise is a worldwide practice and nothing new with it especially as the January 31st deadline draws closer.
"A great number of Nigerians out of good conscience have expressed apprehension about how the policy and the deadline will make life difficult for them.
"I'm also aware of the challenges farmers and artisans in remote areas go through in moving cash to the commercial banks for exchange.
"The deadline is going to cause heavy discomfort for Nigerians. It will be magnanimous for the Federal Government and the regulatory body to ease the burden of the people while we can continue to sensitise the public on the imperative of mobile banking policy.
"It is important for the CBN to consider an extension for the public to swap their old notes thereby reducing the financial consequences on these vulnerable citizens, I believe that such painful experience is not the intention behind the initiative".