2023: Tinubu Addresses 'Fight' With Buhari As He Takes Campaign To Zamfara State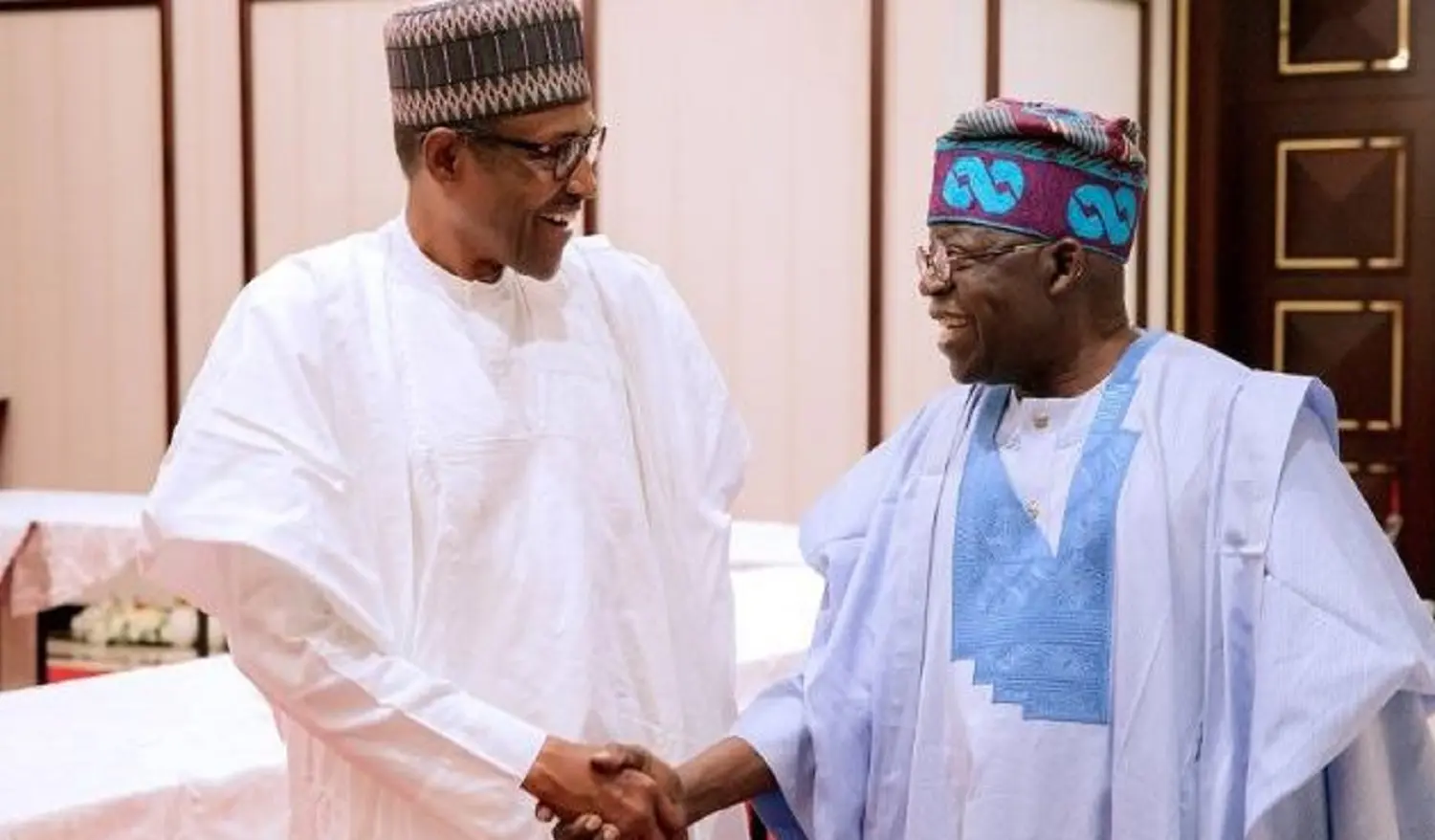 The 2023 presidential candidate of the All Progressives Congress (APC), Bola Tinubu has denied any form of disagreement or friction between himself and President Muhammadu Buhari.
The former Lagos State Governor opened up on the rumours of a friction between himself and President Buhari while speaking at his party's campaign rally in Zamfara State on Saturday.
He submitted that his support for the president is unalloyed and enduring.
Naija News recalls the former Lagos State Governor during a recent campaign rally in Abeokuta hinted that some people may be trying to sabotage the forthcoming polls but insisted that despite the various plots, he would emerge victorious at the polls.
He identified the fuel scarcity and the recent change (including scarcity) of the naira notes as some of the ploys some persons may be planning to use against the 2023 polls.
After the rally, some analysts were of the opinion that the statement was targeted at President Buhari and its a sign that all is not well between both APC leaders.
Though Tinubu and his team later came out to debunk any rift between him and Buhari, while further accusing the opposition Peoples Democratic Party (PDP) of trying to change the narrative, he again used the opportunity of the Zamfara rally to clarify his position.
While appreciating the crowd of supporters that came out for the rally in Gusau, the state capital, Tinubu also promised to tackle problems bedevilling the state and enhance its agricultural productivity.
The APC candidate according to a statement from his media office said "I have supported President Buhari even before his first day in office. I will continue to be his supporter and friend after his last day in office."
Buhari Has Done Well
Tinubu commended President Buhari for his selfless leadership in steering the affiars of Nigeria, saying histoy will be kind to the Nigerian leader.
"He tackled the problems other leaders ran from. He has earned a place in history that cannot be denied.
"I have said this before and will say it again now: when the true history of this moment is written, President Buhari shall be treated very kindly because of his contributions to the nation," the APC presidential candidate said.
Some People Want To Steal The Commonwealth
Taking a jab at the opposition, Asiwaju Tinubu said some politicians are only aspiring to get into power so as to enrich themselves at the expense of the masses.
He however urged the electorate to ignore such people and vote for the APC.
He said: "Their vision for Nigeria is the vision of one who cannot see. They seek to enrich themselves by making you poor. They want to eat everything so that you might go hungry. They want to own everything but leave you with nothing.
"We stand here today to affirm that our vision for a greater Nigeria will triumph over their blind vision for a broken Nigeria. Remember, where there is blind vision, there is also blind ambition.
"We will not allow their selfish games to overtake you. President Buhari has done his part to free Nigeria from their mean grip. Now we must do our part by freeing you from the selfish plans they have for you and our beloved land.
"Do not let those others fool you into returning to the past where you had no hope and had no say regarding the life you shall live and the future you shall enter. The APC remains the best and only hope for a more prosperous and peaceful nation."