Court Throws Out Suit Against CUPP Spokesman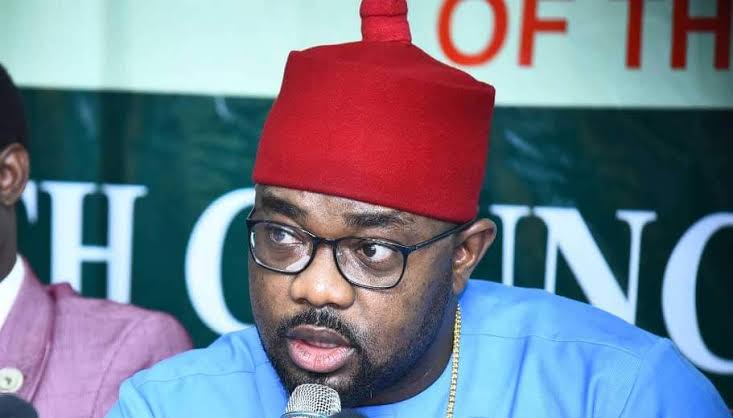 A suit filed against the spokesperson of the Coalition of United Political Parties (CUPP), Ikenga Ugochinyere, by an aide to the Imo State Governor, Chinasa Nwaneri has been thrown out by an Abuja Magistrate Court.
Naija News reports that Nwaneri dragged the CUPP spokesperson to court over an allegation that the All Progressives Congress (APC) was involved in fraud in the voter register in 18 states, including Imo State.
However, it was learnt that in a copy of the judgement dated January 23, which according to The Nations was obtained by pressmen on Wednesday, Justice M.A. Hassan of the High Court of the Federal Capital Territory, had suspended further proceedings on the matter pending the hearing of the application for judicial review filed by Ugochinyere.
The judge granted leave to the applicant by way of an order for certiorari, which includes an order of prohibition directed against the respondents by themselves or acting jointly or through agents, prohibiting them from conducting any hearing or further proceedings against the applicant in the matter of Nze Chinasa Nwaneri v Ugochinyere Ikenga, case number WZ6/CR/30/2022, or on any facts constituting the same subject matter as that case.
Justice Hassan in the judgement document granted an order of injunction restraining each of the respondents, by themselves, jointly, or through agents, in respect of any matter whose subject matter constitutes the same as the case.
Premised on these orders of the FCT High Court, Magistrate Umah Isa Dodo agreed to stay proceedings on the impact of the High Court and also resolved that his court lacked the requisite jurisdiction to entertain the matter.
It was gathered that hitherto, the Magistrate threatened to order the arrest of Ugochinyere because he refused to appear him before he was served with the processes pending at the High Court, which warranted the suspension of the trial.
Efforts by J. C. Nwosu, counsel to Nwaneri, to persuade the magistrate court to proceed with the hearing of the case were opposed by counsel to Ugochinyere.
They argued that the lawful thing for the magistrate court to do was to obey the pendency of the matter in the high court and stop its own hearing.